'Dancing With The Stars' 2016 Spoilers: Cheryl Burke Explains Why She Returned For Season 23 Cast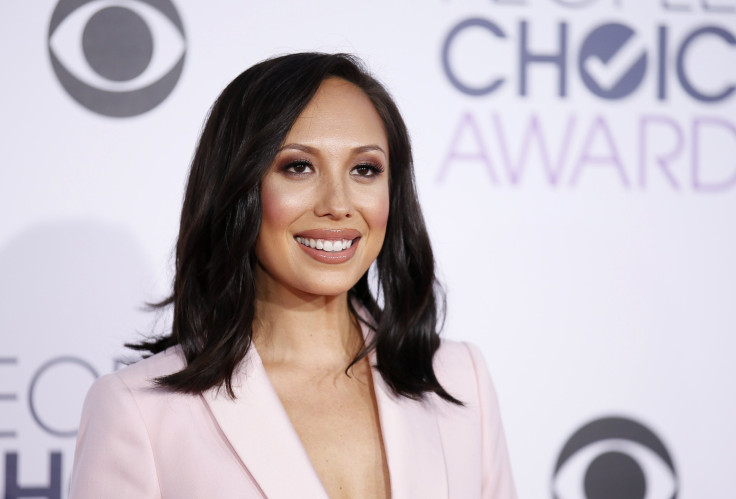 Cheryl Burke is back in the ballroom! It was announced Tuesday on "Good Morning America" that Burke was returning to the ABC dancing competition show as a pro dancer for Season 23 after leaving two years ago. Burke will be paired with Olympic swimmer Ryan Lochte.
In a lengthy Instagram post shortly after the 2016 cast reveal, Burke explained what prompted her to take another stab at winning the Mirror Ball trophy. Posting a picture of her and Lochte, she wrote: "I can finally share the news, I'm returning to Dancing With the Stars! Admittedly I'm a little nervous, so much has happened with me and with the show since I left 3 seasons ago but I'm very much looking forward to being back with my dance family and to be performing again."
Burke said there are "many reasons" she wanted to come back, but said the main reason has to do with her show "Love on the Floor," which she launched in Japan. In her post Burke said while she was working on her series she realized how much she missed competing on "Dancing With the Stars."
"I've become inspired again and have a renewed love of dance, all genres of dance," she wrote. "I owe a lot of credit to the dancers on LOTF and to my creative partners Paul Morente and Jeri Slaughter for reviving that within me. Dance has always been my passion and while in Japan, I realized that I wasn't ready to close the door with DWTS, that I still had a lot of performing and creating left to do."
Burke went on to say that she was excited about being partnered with Lochte, and missed the "Dancing With the Stars" cast and crew. You can read her full message below.
Burke left the show in Season 19. In April, she came under fire for bashing her former partner Ian Ziering. During an appearance on the Allegedly podcast, Burke said the "Sharknado" actor was the worst celebrity producers paired her with and dancing with him made her want to "slit [her] wrists." She said: "I was like crying to the executives, is there any way to please just eliminate us? And they were like we can't. We can't do that."
Despite Burke's harsh comments about her former partner, "Dancing With the Stars" executive producer told People magazine on Tuesday that the show is very glad to have Burke — along with Maksim Chmerkovskiy and Derek Hough — return. "This season is about bringing people — and America — together through dance," he said. "And I think having Maks, Cheryl and Derek coming back to the family is a very important part of that."
"Dancing With the Stars" returns for Season 23 Sept. 12 at at 8 p.m. EDT on ABC.
© Copyright IBTimes 2022. All rights reserved.
FOLLOW MORE IBT NEWS ON THE BELOW CHANNELS