'Dancing With The Stars' Pregnant Pro Allison Holker And Husband tWitch Reveal Gender Of Their Baby In Adorable Photo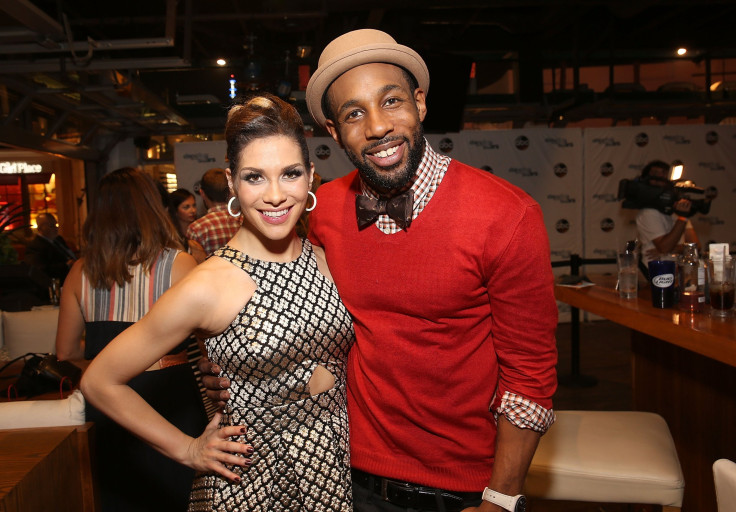 It's a "BabyBossboy"! On Thursday night, "Dancing With the Stars" pro Allison Holker and her husband Stephen "tWitch" Boss celebrated their two-year anniversary by revealing to friends, family and fans the gender of their expected bundle of joy.
"It's a boy!!!! #BabyBossboy surrounded by so much love today!!! Life is beautiful," tWitch captioned the adorable Instagram photo of him and his pregnant wife holding a white frosted cake with blue filling.
After revealing that the Boss family was expecting a little boy to join their family, Holker's hubby took a moment to celebrate his love for his wife on the day of their anniversary.
"Two years ago our journey became one. Two individuals forming a family unit," tWitch wrote. "@allisonholker You're truly my better half and even though we annually honor our wedding day, it's truly our everyday process that makes our relationship special. It's those other 364 days that makes this one that much better. Growth, inspiration, love, and good memories make us the Boss family. And babe I can't wait to celebrate many more..........with many more. #LTTLltp #2yearslater."
Holker and tWitch first revealed that they were expecting a baby in October during the live taping of "Most Memorable Year" week on Season 21 of "DWTS."
"Well, as a pro, you know, most memorable year really is such a special time because we get to celebrate someone's beautiful story and share it with the world," she told "DWTS" co-host Erin Andrews. "But I actually have a special guest here, come on here."
That's when Holker brought both her husband and her daughter, Weslie, onto the stage to share her exciting news: "And 2015 is actually turning out to be such a memorable year for us, because we actually recently found out that I'm pregnant."
After the show, Holker divulged to Access Hollywood about what competing while pregnant was like.
"The kid's already, like, training now," she said before quipping that her baby's posture is "probably super on point!"
According to tWitch, the baby is due "around March."
© Copyright IBTimes 2023. All rights reserved.