'A Dark Morning For America:' Democratic Leaders Condemn Draft Of SCOTUS Abortion Ban Decision
Democratic leaders went on the offensive Tuesday, condemning an initial draft majority opinion by Supreme Court Justice Samuel Alito. The draft, which would strike down the Roe v. Wade decision, was leaked Monday to Politico.
"This is a dark and disturbing morning for America," Senate Majority Leader Chuck Schumer, D-N.Y., said Tuesday on the Senate floor.
Speaker of the House Nancy Pelosi, D-Calif., released a statement Tuesday condemning the ruling as "monstrous" and specifically called out former President Donald Trump, whose appointments helped move the Supreme Court to a conservative majority, as well as Senator Mitch McConnell, R-Ky., and the Republican party.
"By striking down Roe v. Wade, the Court would pave the way for Republicans to obliterate even more of our freedoms," Pelosi said.
Pelosi cited how the draft ignored "50 years of its own precedent, the United States Constitution and the will of the American people" and that the "ruling would seriously erode the legitimacy of the Supreme Court in the eyes of the American people."
Though a bill has little chance of passing in the Senate, Schumer said he intends to return legislation to the Senator floor that would codify Roe v. Wade into law. Abortion rights activists have demanded such measures for years as legal attacks on abortion rights rose across the country.
Alito's draft opinion, as it stands, would overturn both Roe v. Wade and Planned Parenthood v. Casey. Most right-leaning states are expected to introduce bills to legally ban abortion.
More liberal politicians and Democrats are on the offensive, promising to fight the decision every step along the way even if the Supreme Court rules against legalized abortions. Former Secretary of State Hillary Clinton said that the decision would "kill and subjugate" those who need abortions.
Hundreds of abortion rights and anti-abortion activists clashed at the Supreme Court to voice their opinions and concerns. Among them was Sen. Elizabeth Warren, D-Mass.
Warren called the Supreme Court "extremist" for siding against the majority of Americans, who support legalized abortions in most cases. According to polls, 50% to 70% of Americans support legalized abortions.
"I am angry because we have reached the culmination of what Republicans have been fighting for . . . for decades now and we are going to fight back," Warren said outside the Supreme Court. "I am angry because of who will pay the price for this."
Warren said that any decision to ban abortion will not affect women who can afford to travel to another state, as the draft decision's wording implies that whether abortion should be legal is a state's issue. She also called on Congress to codify Roe v. Wade into law. Some states, like Connecticut and California, are working on getting legislation passed that would protect reproductive rights.
Far-right Republicans have chosen to focus their energy on calling for the person who leaked Alito's draft opinion to be prosecuted.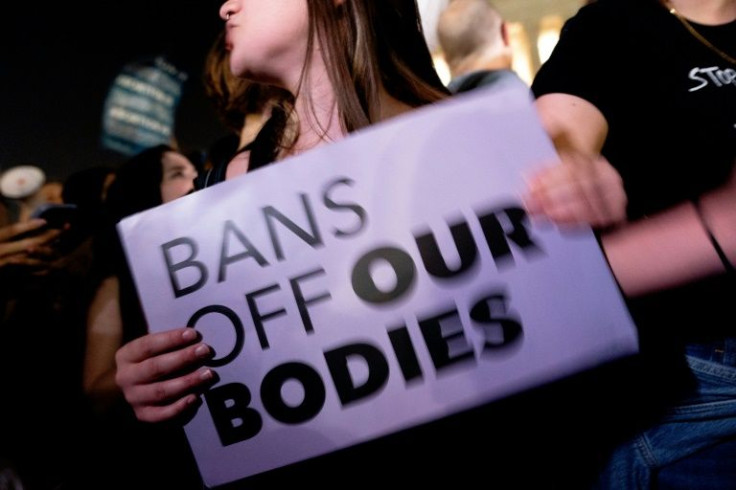 © Copyright IBTimes 2023. All rights reserved.
FOLLOW MORE IBT NEWS ON THE BELOW CHANNELS