Dax Shepard Reveals The One Person Who Can Make His Wife Kristen Bell Jealous
Actor Dax Shepard has made an interesting confession about his wife Kristen Bell.
"She has only had jealousy over a single human, and it's been you. I'd never seen it. It blew my mind," Shepard told Anna Kendrick in the latest episode of his "Armchair Expert" podcast.
The "Parenthood" alum told Kendrick that his wife was envious of her as the "Pitch Perfect" star charted her career in Hollywood.
"Kristen was like, 'Who is this other short person?'" Dax said. "'Oh, so she can sing like that too? I'm already here. We got another one.'"
"I wanna preface it by that — in the 15 years I've known Kristen, she's had nothing but benevolence for everyone. She monitored you, recognized how brilliant you were, lost some roles to you, and slowly processed the whole thing, and has nothing but wonderful feelings for you. But you're the only person who ever made her jealous that I witnessed," he continued.
Shepard said he asked for permission from his wife of 10 years before disclosing the story on the podcast. He and the 42-year-old "Bad Moms" star got engaged in 2010 and tied the knot in 2013. The couple shares two daughters, Lincoln, 9, and Delta, 8.
Both Bell and Kendrick are petite and known for their singing abilities.
After Shepard made the surprising revelation, Kendrick chimed in, saying she always had a "funny" feeling that the "Forgetting Sarah Marshall" star "never really liked" her.
"But I do think a massive percentage of that is just genuinely when it comes to really sweet angelic blonde girls," Kendrick explained. "I just assumed they think I am weird, they think I am like this weird little troll. And I don't think of Kristen as short, I think of her as just an angel, and she's so sweet. And I feel so rough around the edges that I was like, 'Oh, she must not like me.' Oh no, I'm sure that's just my projections, that's not actually how she feels."
However, the 48-year-old "Hit and Run" actor emphasized that Bell "never disliked" Kendrick.
"I have to be ultra-clear with you: She never disliked you," he said.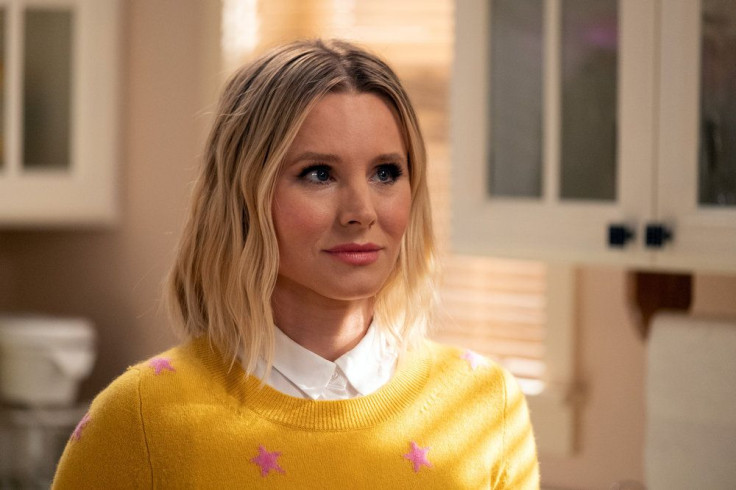 © Copyright IBTimes 2023. All rights reserved.