Dax Tejera, His Widow Allegedly Left Kids Alone In Hotel Room Before Fatal Heart Attack
ABC network's "This Week" executive producer, Dax Tejera, who died at the age of 37 due to a heart attack last month, was accused along with his wife, Veronica Tejera, of leaving their kids alone in the hotel.
Dax and Veronica share two daughters: 2-year-old Sofia and 5-month-old Ella. Hours after Dax died of a heart attack, Veronica was arrested and charged with counts of "acting in a manner injurious to a child," the New York Post reported Tuesday.
Veronica admitted in a statement that she made a "poor decision" of leaving the kids alone on Dec. 23.
"When Dax collapsed on Dec. 23, I accompanied him in an ambulance to the hospital," Veronica said, ET Online reported. "I asked both a close friend and my parents to rush to my children's hotel room to attend to them as I monitored them by camera."
The 33-year-old mother explained the hotel didn't allow her friend to look after the children and instead called the New York City Police Department. She went on to say the kids were constantly monitored by the cameras while they were sleeping as the couple stepped away.
She added, "While the girls were unharmed, I realize that it was a poor decision. Our family has suffered a terrible tragedy. I respectfully ask for privacy while my children and I mourn Dax's death."
However, the couple had reportedly left their children alone in the hotel to go out to dinner with friends before Dax suffered a heart attack, according to the New York Post.
The NYPD said, following their preliminary investigation, the girls were left alone in the room "for an extended period of time."
Veronica will appear in the criminal court on Jan. 12.
ABC News president Kim Godwin had shared the tragic news of Dax's death last month.
"It's with a heavy heart and great sadness that we share that our friend and colleague, Dax Tejera passed away suddenly from a heart attack last night," Godwin stated. "Our thoughts are with his wife, Veronica, the couple's two young daughters, and the entire Tejera family."
Dax joined the ABC network in 2017 as a senior producer. Before taking this position, he was working as an executive producer for Jorge Ramos' show, "Real America" for Fusion network.
He also served as a producer at the television channel, MSNBC. Just a day before his heart attack, the executive producer shared a series of photos on his Instagram.
He captioned the post, "Merry Christmas!"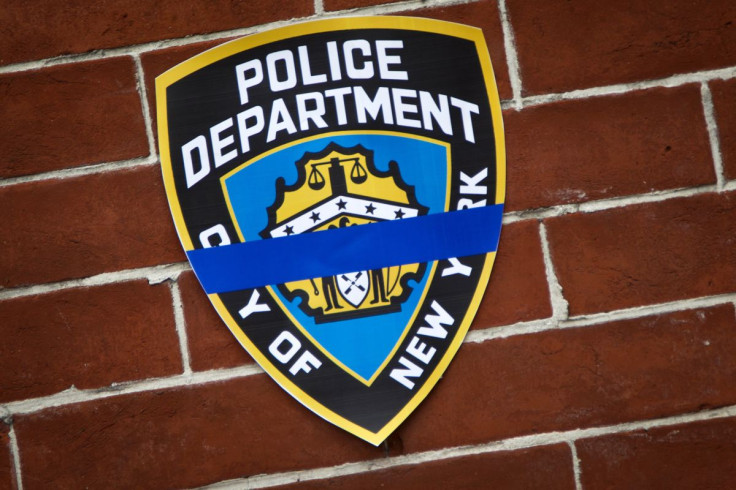 © Copyright IBTimes 2023. All rights reserved.