'Days Of Our Lives' Spoilers: How Will Jake Handle Gabi's Tragic News?
She was devastated when she learned the man she was convinced was her husband come back to life was actually his previously unknown twin brother. Now, despite wanting and needing some space to deal with her new grief, Gabi will be the one who has to go to Jake and give him some unexpected news on the Monday, July 20, 2020 episode of "Days of Our Lives."
After learning that Stefan and Jake (Brandon Barash) had actually been twins, Gabi (Camila Banus) was crushed to realize that her dreams of being reunited with the husband she loved so much were over on the NBC soap. As she has grieved, Jake has been trying to get used to the news that he is a DiMera after all, and was also rapping his head around the crazy story about how he never knew anything about his family. However, while both were taking some time and getting some space from one another following their crazy journey, Gabi will find herself seeking out her previously-unknown brother-in-law as she delivers news that he may be unsettled by.
"Gabi delivers tragic news to Jake," spoilers reveal.
Rafe (Galen Gering) had called his sister after getting unexpected news that Vivian (Louise Sorel), who was in police custody, was dead, and she will be the one to give Jake the news that the mother he didn't know he had is not gone. Naturally, the news might shock him, though he may not feel as much emotion about it after all since he never really knew her anyway.
However, it appears her death may still have an impact in Salem after all.
"An unexpected funeral stirs up mixed emotions," spoilers state.
"Days of Our Lives" airs weekdays on NBC.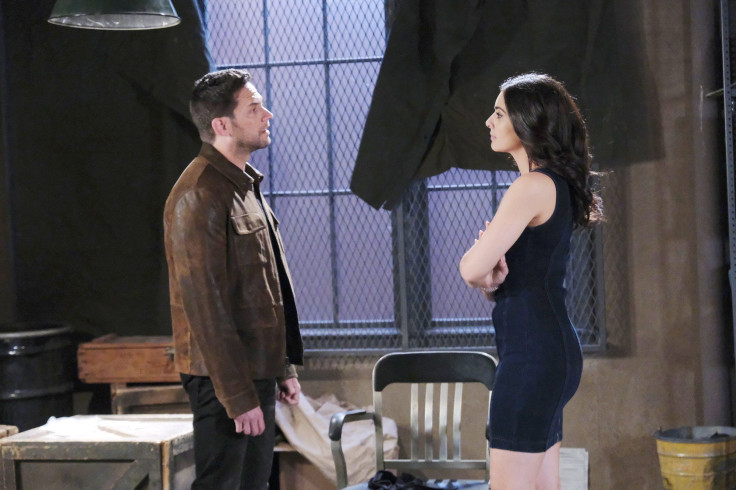 © Copyright IBTimes 2023. All rights reserved.