'Days Of Our Lives' Spoilers: Vivian's Life Hangs In The Balance
She decided that since Kate wasn't going to team up with her that she must instead be killed. However, the struggle over a gun could end differently than Vivian expected on the Thursday, May 10 episode of "Days of Our Lives."
After Kate (Lauren Koslow) confronted Vivian (Louise Sorel) about her plot with Leo (Greg Rikaart) to bring down Sonny (Freddie Smith) and Titan on the NBC soap, Vivian tried to convince her foe to work with her. However, Kate refused and even indicated that between that and Vivian's prior confession that she had worked with Andre (Thaao Penghlis) on the plot to sabotage DiMera, she had enough proof to make sure both Vivian and Stefan (Tyler Christopher) would be kicked out of DiMera for good. Vivian refused to give up without a fight however and pulled out her gun. The women then began to struggle over the firearm, and Vivian has hopes she will succeed at killing Kate, removing her enemy once and for all.
However, things will take an unexpected turn during the struggle. Whether Kate gets the upper hand, or the gun is just pointing the wrong way, Vivian will be the one who doesn't make it out of the struggle still standing.
Now, her life will be left hanging in the balance, as she's rushed to the hospital for some emergency surgery, and attempts are made to save her life. This will visibly upset Stefan, who has also experienced another loss recently and won't want to lose his mother as well.
Stefan made an attempt after his release from the hospital to track down Chad (Billy Flynn) and Abigail (Marci Miller) so he could convince her alter personality Gabby, the one he fell in love with, to come back and take over permanently. However, when it looked like he would win, as Gabby did seem to emerge, it was only so she could say goodbye. After a kiss, she disappeared for good, and when Abigail opened her eyes, she was herself again.
Now, with the woman of his obsession gone, the last thing Stefan will want to see is his mother disappear as well. Still, he may need to prepare himself for tragedy—and Kate may need to prepare herself with a lawyer.
"Days of Our Lives" airs weekdays on NBC.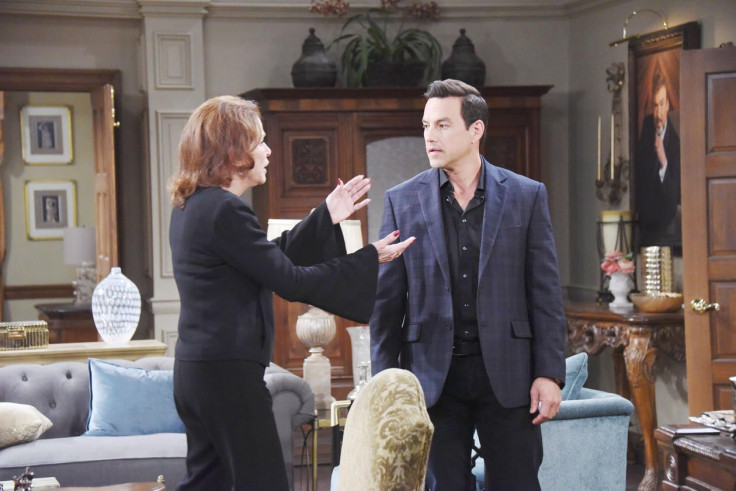 © Copyright IBTimes 2023. All rights reserved.