'Days Of Our Lives' Spoilers: Who Will Allie Give Her Baby To?
She has decided that she doesn't want to keep the baby she's carrying and wants to give it up for adoption, and now, Allie will reveal who she plans to ask to become her child's parent on the Thursday, June 25 episode of "Days of Our Lives."
Allie (Lindsay Arnold) has shocked everyone in Salem since her return with the news that she's pregnant, and while the focus has been on keeping the news from her mother, Sami (Allison Sweeney), there have also been questions about what she plans to do when the baby comes on the NBC soap. Now, after revealing what's going on to both her brother Will (Chandler Massey) and his husband, Sonny (Freddie Smith), as well as her former stepfather, Rafe (Galen Gering), and deciding she wants to give the baby up for adoption, Allie may have finally settled on what she feels the best path is for her going forward.
Now, armed with her decision, she will reveal to Eric (Greg Vaughan) and Nicole (Arianne Zucker) exactly what she's thinking.
"Allie tells Nicole and Eric she plans to give her baby to someone in Salem," spoilers reveal.
Allie seemed to come to her decision after catching up with Rafe, who told her about his losing custody of David and also offered his help, which could mean she's considering him as an adoptive parent. However, Will and Sonny have independently decided that they want to adopt their niece or nephew as well, which could set Allie up for a new struggle she didn't predict, with more than one interested party seeking out her child to become their own.
However, they also may not be the only ones interested either, since Xander (Paul Telfer) is doing whatever it takes to win Sarah (Linsey Godfrey) back following the reveal that Mickey died. However, when he also suggests he get her another baby, it isn't going to go over well with his former fiancée.
"Sarah is angered by Xander's surprising offer," spoilers state.
"Days of Our Lives" airs weekdays on NBC.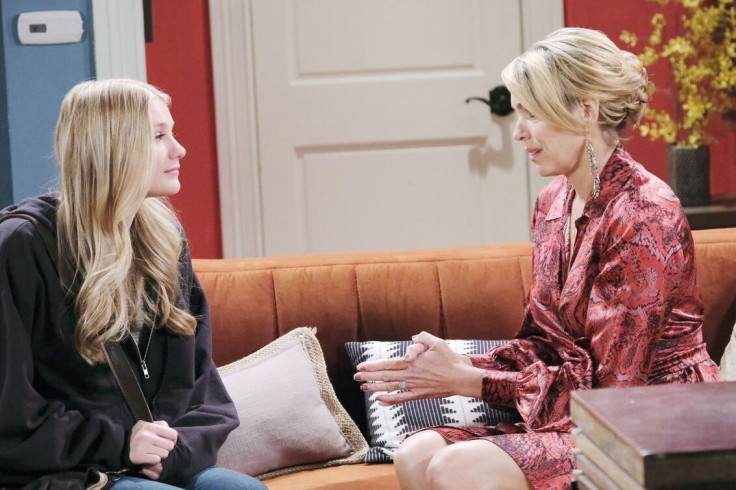 © Copyright IBTimes 2023. All rights reserved.