'Days Of Our Lives' Spoilers: Who Will Win Custody of Abigail's Baby?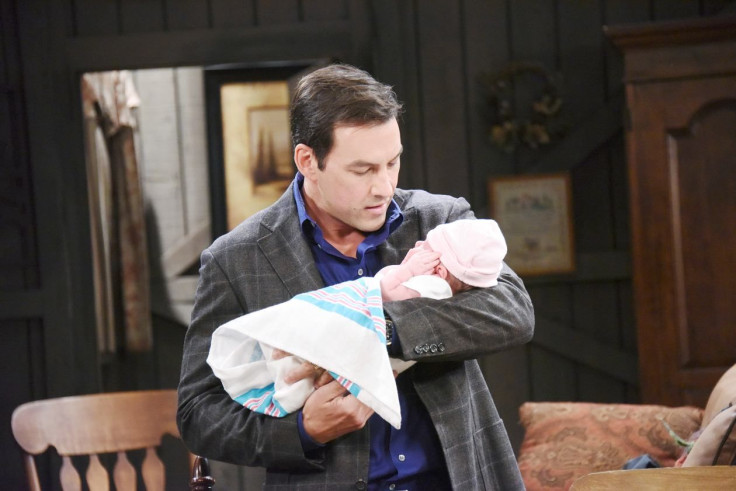 She thought she was going to happily live out her life with her newborn daughter but was heartbroken when she realized Chad and Stefan had made a deal behind her back that would see her still committed to Bayview. Now, as Abigail fights to prove she really isn't crazy, a new fight will emerge as Stefan and her mother battle for control of her daughter, Charlotte, on the Nov. 16, 2018 episode of "Days of Our Lives."
Abigail (Marci Miller) gave birth to the baby that everyone believes is Stefan's (Tyler Christopher) after Chad (Billy Flynn) kidnapped her and noticed that her baby girl had the same eyes as Chad on the NBC soap. However, before she could say anything, she learned that she was being committed because Chad and Stefan had struck a deal behind her back, and in the meantime, she would no longer have access to her daughter. Now, Stefan will find himself doing battle with someone else over his little girl—Abigail's mother, Jennifer (Melissa Reeves).
Jennifer knows that Abigail didn't want Stefan to really have any role in his daughter's life, so she will quickly launch a fight to make sure that the baby is taken away from him, especially since he betrayed Abigail by still having her committed even though he had promised her he would protect her if they were married. Of course, Stefan won't give up without a fight, especially since he now knows the truth that Abigail isn't crazy, and was, in fact, set up by Gabi (Camila Banus).
Of course, what no one except Gabi knows is that Stefan genuinely doesn't have a claim to the little girl he thinks is his, because the other part of her revenge scheme involved switching the paternity test results from Abigail's test. Chad is the real father of the baby and has no idea, meaning that the battle for Charlotte is one that doesn't even need to be fought at all.
"Days of Our Lives" airs weekdays on NBC.
© Copyright IBTimes 2023. All rights reserved.