'Days Of Our Lives' Spoilers: Will Ben And Ciara Keep Her Safe From Jordan?
Someone tried to run Ciara down with a car, and both she and Ben are convinced it was Jordan even though they don't have proof. Now, as they continue trying to make moves to keep her safe, things could take a very unexpected turn with both the couple and their battle with his sister on the Wednesday, Oct. 9 episode of "Days of Our Lives."
After the attempt on Ciara's (Victoria Konefal) life, she and Ben (Robert Scott Wilson) became convinced Jordan (Chrishell Stause Hartley) was the one who tried to kill her on the NBC soap. However, despite the threats she has made and insistence that Ciara isn't safe with her brother, there is no real evidence that has tied Jordan to the crime yet. Still, Ben is convinced his sister is up to no good and will seek help from someone unexpected when it comes to stopping her.
"Ben seeks help from Victor regarding his sister," spoilers reveal.
Victor (John Aniston) recently tried to have Ben killed because he wanted him out of his granddaughter's life, but he was stopped from his plans. While it's a risk for Ben to go to him for help, he knows Victor will do anything to protect his granddaughter, and if Ben can prove to him that Jordan is a threat to Ciara's safety and well-being, then it could force Victor to try and take action, even if that action helps Ben.
Meanwhile, Ciara will again find herself in a situation where she could be at risk after she and Jordan both wind up in the same elevator at the hospital.
"Ciara finds herself in close quarters with Jordan," spoilers state.
While Jordan likely wouldn't try something blatant in a place where she could easily be caught, it could also be ample time for her to try and make some more veiled threats and attempt to convince Ciara that Ben is a danger for her to be around.
However, any attempts she makes won't work, since Ciara has been through all of this before and Ben has proven time and again that he isn't the same man he was when he was the Necktie Killer. As a result, Jordan could become more determined than ever to do something drastic and keep the couple apart for good.
"Days of Our Lives" airs weekdays on NBC.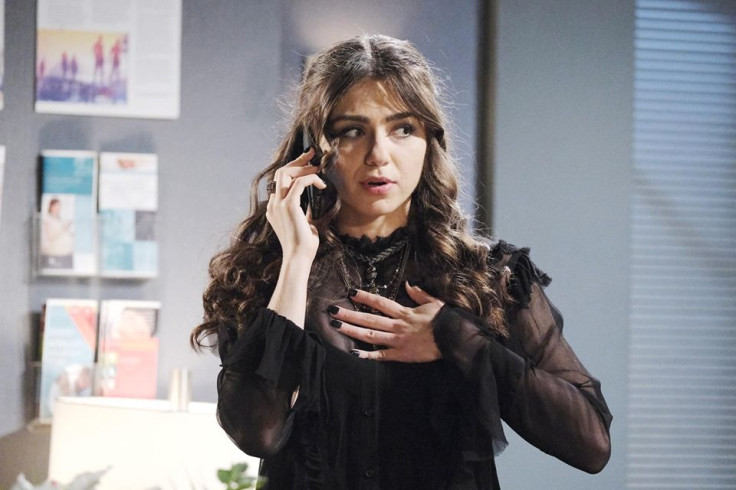 © Copyright IBTimes 2023. All rights reserved.