'Days Of Our Lives' Spoilers: Will Claire's Plans Be Exposed?
She made a case for why she was ready to be released from Bayview and swore she had changed since she was initially locked up in the psychiatric facility. Now, as Claire makes a case for why she should be allowed to return to Salem, she will also secretly prepare for the wedding that spurred her desire for a release in the first place on the Tuesday, June 9 episode of "Days of Our Lives."
Since finding and swiping the save the date from the therapist's desk, Claire (Olivia Rose Keegan) has been making every effort to get released from Bayview, where she has been on the NBC soap ever since her role in the fires that nearly killed Ciara (Victoria Konefal), Tripp and Haley was revealed. Much to her delight, her appeal to Marlena (Deidre Hall) for a release was approved, However, when her parents, Belle (Martha Madison) and Shawn (Brandon Beemer) showed up, they put a wrench in her plans by saying they want her to come back to Hong Kong with them—which is a problem because of what her real reason for wanting release is.
"Claire privately anticipates Ben (Robert Scott Wilson) and Ciara's wedding," spoilers reveal.
As she waited for news about her potential release, Claire revealed to her new friend at Bayview, Gwen (Emily O'Brien), that she did have a secret agenda when it came to the upcoming wedding-which she not only wants to attend but wants to have a role in, as one of Ciara's bridesmaids or even her maid of honor. However, she can't do that if she isn't in Salem, because she can't appeal to Ciara and prove she has no ill will any longer towards her.
Now, Claire will need to pull out all the stops is she's going to convince Belle and Shawn to let her stay in Salem.
Meanwhile, following news that a release was happening, Ciara expressed nerves that the person who tried to kill her could soon be free-but also admitted that if Claire was really better, she wants what is best for her former friend.
However, now that the release is confirmed, she may also begin to express her doubts, leading Hope (Kristian Alfonso) to step in and try to make sure her daughter is calm as she continues approaching her wedding.
"Hope reassures Ciara about Claire's impending release," spoilers state.
"Days of Our Lives" airs weekdays on NBC.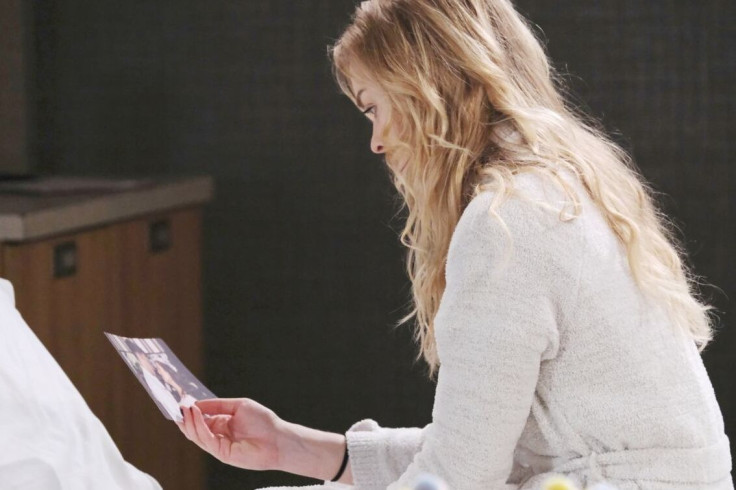 © Copyright IBTimes 2023. All rights reserved.