'Days Of Our Lives' Spoilers: Will Jack Really Get Eve's Support?
He finally decided the time had come for him to take the serum that could restore the memories of his past because Will was able to beat the tumor he had from taking it himself. However, Jack will be surprised when his wife, Eve, actually seems to support him taking the serum even though he may remember his past with Jennifer as a result on the Wednesday, July 24 episode of "Days of Our Lives."
Jack (Matthew Ashford) was initially hesitant to take the serum that could restore his memories because it nearly killed Will (Chandler Massey), but after the other man received an antidote which killed his brain tumor and allowed him to return to his normal life, with all of his regained memories still intact, he began to reconsider. While he has no interest in rekindling the former romance he had with Jennifer (Melissa Reeves), he does want to remember his kids, JJ (Casey Moss) and Abigail (Kate Mansi), so he decided he wanted to do it after all.
However, he knew his wife, Eve (Kassie DePaiva) wouldn't be happy because he would also likely remember everything he once shared with Jennifer, as well as other parts of their own past that might taint their current marriage. Of course, as he explains his reasons for taking the serum, he will be shocked when Eve instead throws a different reaction into his path.
"Jack is surprised when Eve supports him taking the serum," spoilers reveal.
Knowing he has his wife's support will mean everything to him as he prepares to make such a huge step, however, she might be saying one thing and planning on doing another when it comes to the situation, as a preview clip for the week's episodes (see above) shows the two in a nasty fight with Jack saying he will divorce her.
Meanwhile, Jennifer has since become convinced there is nothing she can do to get the Jack she knew and loved back, either for herself or for the good of Salem. As a result, she will once again decide to pursue a romance with Dr. Henry Shah (Andre Khabbazi), whom she has periodically dated in the past, but always pushed aside for the other men she's had deep connections with.
"Jennifer is determined to move on and plans a date," spoilers reveal.
"Days of Our Lives" airs weekdays on NBC.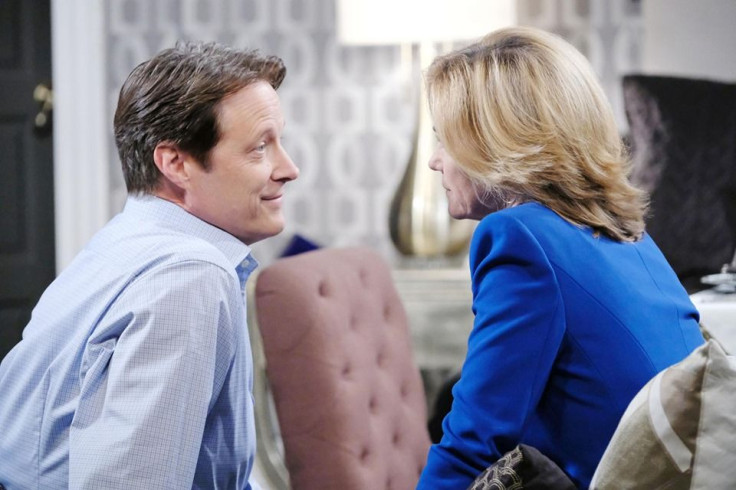 © Copyright IBTimes 2023. All rights reserved.