'Days Of Our Lives' Spoilers: Will Stefano's Secret Be Revealed?
He is with John on a mission in Prague to try and uncover where "Stefano" is hiding, but now, the man who is pretending to be Steve Johnson will raise some red flags as he lashes out as his unexpected partners in the search on the Wednesday, Jan. 29 episode of "Days of Our Lives."
Steve (Stephen Nicholls) returned to Salem unexpectedly on New Years—but what no one actually knows is that he is really Stefano, disguised as John's (Drake Hogestyn) former investigative partner. With his sights set on getting Marlena (Deidre Hall) and Princess Gina/Hope (Kristian Alfonso) determined to win over John on the NBC soap, the two cooked up a plot to make the objects of their affection believe their beloved spouses were dead. As a result, Steve and John have been in Prague, trying to find "Stefano" in an effort to protect Marlena, and much to the man's chagrin, John looped in Anna (LeAnne Hunley) and Tony (Thaao Penghlis) to help.
Now, after hearing Tony discuss how he wants nothing to do with his father and believes he is hiding as someone else, and also hearing Anna rant about him, Stefano will lose his cool and blow up at her—which will raise some red flags about "Steve."
"Anna, Tony and John are shocked when 'Steve' lashes out at Anna," spoilers reveal.
The outburst will be unexpected since everyone thinks he is Steve and could start raising red flags about what's really going on, but back in Salem, the truth is much closer to being figured out.
Concerned about Hope and her strange behavior, Rafe (Galen Gering) had Shawn (Brandon Beemer) come to town, and after an interaction with her, Shawn has revealed his shocking theory about why his mother is so off.
"Rafe is stunned when Shawn explains his theory about his mother's strange behavior," spoilers state.
With Shawn convince his mother isn't actually there and that someone may be impersonating her, it could lead to the truth getting out much quicker than either Gina or Stefano hoped.
"Days of Our Lives" airs weekdays on NBC.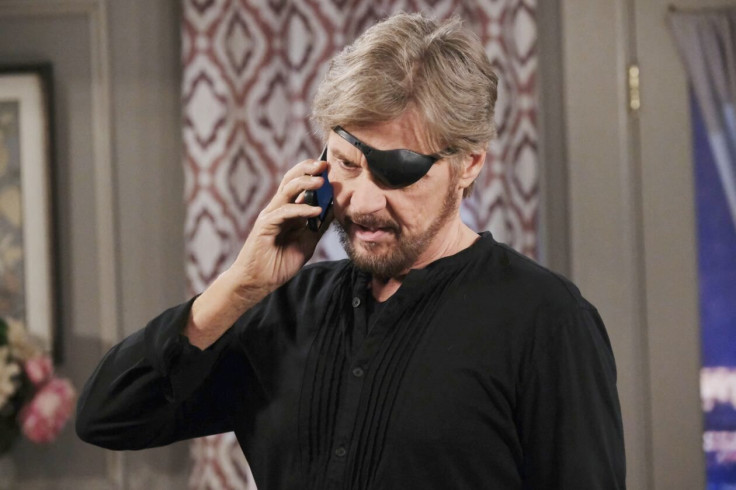 © Copyright IBTimes 2023. All rights reserved.