'Days Of Our Lives' Spoilers: Will The Truth About Haley's Death Be Revealed?
She was the one who had the unfortunate task of telling Kristen that her baby had seemingly died in the nursery and paid the price when the distraught new mom demanded answers and accidentally pushed her down the stairs. Now, the news about what happened to Haley will spread on the Friday, Jan. 24 episode of "Days of Our Lives."
Haley (Thia Megia) had to tell Kristen (Stacy Haiduk) that her baby died after going to fetch the little girl from the nursery, and as Kristen demanded answers on the NBC soap, she accidentally threw the nurse down the stairs. Now, Abigail (Kate Mansi) will happen on the scene and discover her brother's girlfriend—meaning she has to tell him the bad news.
"Abigail tells JJ that Haley is dead," spoilers reveal.
Knowing what happened to Haley put JJ on a destructive path, which could mean he had more planned for their future together when she died. However, his shock over what happened isn't the only one amount that will be felt, as Brady (Eric Martsolf) also gets word about what happened and becomes floored not only that his daughter is dead, but that her mother killed someone-again.
"Brady is stunned to learn what Kristen has done," spoilers state.
Of course, what fans now know is that while Haley's death was an accident, it was also one that was in vain. What Kristen and Brady—and even Haley—didn't know is that their baby isn't dead after all. As it turned out, Sarah's (Linsey Godfrey) baby was the one who died in the nursery following complications after the car accident, but Victor (John Aniston) and Xander (Paul Telfer) switched her baby with Kristen and Brady's.
Whether or not that truth eventually comes out remains to be seen.
"Days of Our Lives" airs weekdays on NBC.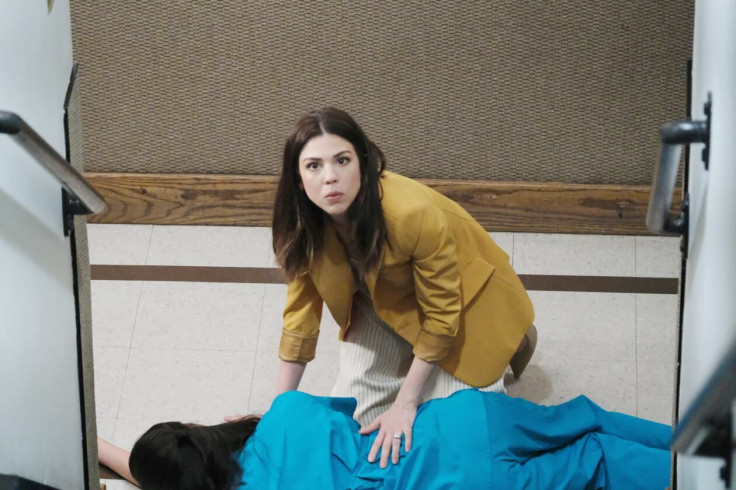 © Copyright IBTimes 2023. All rights reserved.