Is 'Days Of Our Lives' On Today? NBC Schedule Change June 7 & 8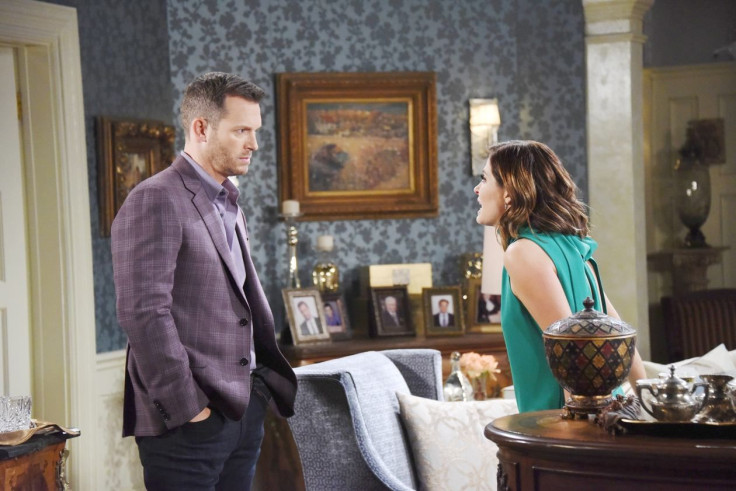 Fans of "Days of Our Lives" and other NBC shows will have to take a day off from their favorite programs on Thursday, June 7, as the programming schedule has been altered due to coverage of the French Open.
According to NBC's programming schedule for the day, "The Today Show" will still air until 11 a.m. EDT with Megyn Kelly's block of the broadcast beginning at 9 a.m., followed by Kathie Lee Gifford and Hoda Kotb's block at 10 a.m. EDT. However, at 11 a.m. EDT, the programming will switch to the network's coverage of the French Open. This will continue until 2 p.m. EDT, preempting the 11:00 News, "New York Live," "Days of Our Lives," and "Access Hollywood Live." A normal Thursday schedule resumes at 2:00 with "Steve."
These scheduling changes will also be in effect on Friday, June 8.
On June 7, fans of tennis will be able to watch matches including the Women's Singles Semifinal matches between Simona Halep of Romania and Garbiñe Muguruza of Venezuela and Madison Keys and Sloane Stephens of the United States. The Men's Doubles Semifinal round, featuring a match between Nikola Mektic of Croatia and Alexander Peya of Austria and Pierre-Hugues Herbert and Nicolas Mahut of France is also scheduled to take place. Friday matches have yet to be determined.
The French Open coverage will mean that fans of "Days of Our Lives" will have to wait until Monday to find out what will happen with some big storylines that have unfolded in the most recent weeks of the soap.
Some big returns have happened in Salem in recent weeks, with Theresa Donovan (Jen Lilley) making an appearance after being rescued from Mexico by Xander (Paul Telfer) of all people. She quickly tried to reconnect with Brady (Eric Martsolf) and form their life together again, after convincing her sister, Eve (Kassie DePaiva), Brady's current fiancée, that their having a child together bonded them. However, after Chloe (Nadia Bjorlin) was also rescued from Mexico and returned home, she revealed that Theresa had left her there. After it also became clear that she had tipped off Mateo (Andoni Gracia) about Paul (Christopher Sean) and John (Drake Hogestyn) heading down there to rescue Chloe, Brady kicked her out of the house and once again reunited with Eve.
Meanwhile, another huge return to town came in the form of serial killer Ben Weston (Robert Scott Wilson), who was freed from a sanitarium after he had a breakthrough about what caused him to snap. However, his return did not go over well, as he tried to make amends with Will (Chandler Massey), and was eventually driven to the edge of town by Chad (Billy Flynn), who warned him to get as far away from Salem as he possibly could.
It was there however where he found an unconscious Ciara (Victoria Konefal), after a motorcycle accident. He carried her away from the scene, but fans will have to tune in next week to see what happens next, and if, like he says, Ben really has changed.
"Days of Our Lives" will resume on NBC with new episodes on Monday, June 11.
© Copyright IBTimes 2023. All rights reserved.