DC Weather Forecast: Flash Flood, Severe Thunderstorm Warnings Issued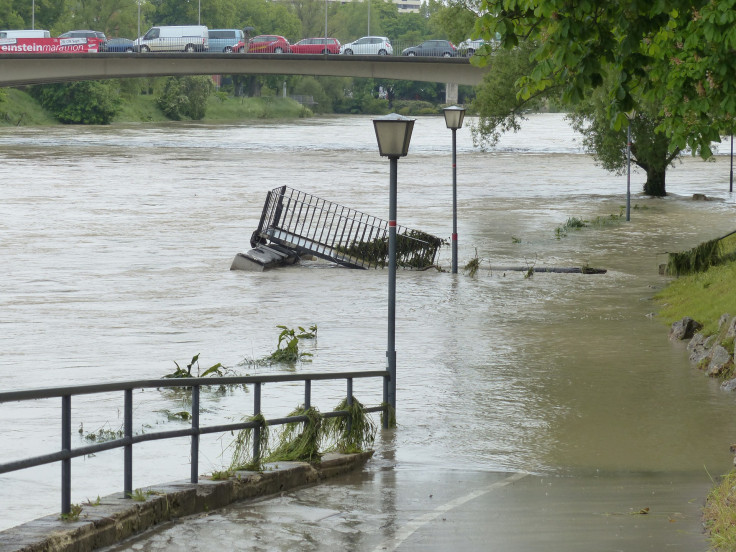 KEY POINTS
A storm dropped up to 4.5 inches of rain onto Washington, D.C., Virginia and Maryland Wednesday
The rainfall caused floods, which resulted in flash flood warnings being issued in parts of the region
Affected areas also saw severe thunderstorm warnings
Excessive rainfall dropped onto Washington, D.C., Virginia and Maryland Wednesday, resulting in flash flood warnings and severe thunderstorm warnings being issued in affected areas.
A storm dropped between 2.5 and 4.5 inches of rain in the region, according to the National Weather Service (NWS).
The area from Alexandria, Virginia, through northeast Washington, D.C., into Prince George's County, Maryland, saw the heaviest rainfall, The Washington Post reported.
"It was so heavy that you couldn't even see my windshield wipers on high," June Thornton told WTOP as she recalled her experience in Maryland's College Park area.
The rainfall caused flooding in affected areas, prompting flash flood warnings to be issued.
Such a warning was in effect across the entirety of Washington, D.C., until 8 p.m. Wednesday, according to the NWS' flash flood tracker.
Flash flood warnings are only issued when a flash flood is imminent or occurring, the weather agency explained.
Aside from Washington, D.C., parts of Virginia and Maryland also received these warnings.
In Virginia, these warnings were issued in Alexandria, Arlington, Bailey's Beach, Bealeton, Bethel Manor, Brentsville, Centreville, Chesapeake, Coeburn, Crossroads, East Gate, Goshen, Independent Hill, Hoadley, Iron Lakes, Lexington, Lincolnia, Lyndhurst, Mclean, Opal, Poquoson, Remington, Reston, Rockingham, Ruckersville, Seaford, Sherando, Stanardsville, Stonega, Suffolk, Twin Lakes and Wise.
Meanwhile, the areas in Maryland that received flash flood warnings were Aspen Hill, Baltimore, Bethesda, Bowie, Camp Springs, Chillum, College Park, Glassmanor, Greenbelt, Hyattsville, Landover, Laurel, Old Town, Oxon Hill, Parkville, Rockville, Rosedale, Silver Spring and Spring Gap.
Severe thunderstorm warnings were also issued in both states, according to the NWS's thunderstorm tracker.
About 8,000 and 1,200 people in Washington, D.C., and Maryland, respectively, lost power, according to WTOP.
Some 3,500 people in Alexandria, 600 in Arlington, 1,600 in Fairfax and 1,400 in Prince William County in Virginia also lost power.
Thursday will start with an early shower before clear skies take over. Another cold front will arrive that night to bring more "delightful weather," which will start Friday and continue through the weekend, according to Storm Team4 meteorologist Mike Stinneford.
"The weekend looks great," he said.
Friday's weather is expected to be sunny with low humidity and highs in the mid-80s. Saturday has a similar forecast.
© Copyright IBTimes 2023. All rights reserved.