Dear World, This Is America, Please Come Visit (And Please Bring Your Wallet)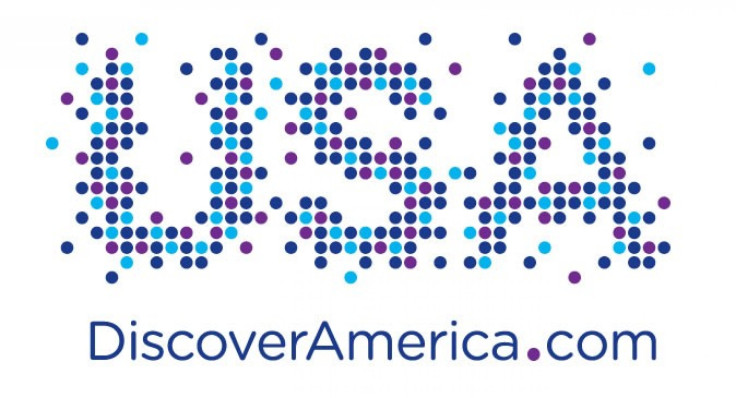 If you call them, they will come. That's what the U.S. government is betting on with its first-ever national tourism campaign from Brand USA.
Arms-crossed America, with its militarized borders and labyrinthine visa requirements, has finally opened up to embrace the economic boon of international tourism. Indeed, it's hard to believe that the 236-year-old nation has never, ever, not once, put together a comprehensive marketing effort to promote itself as a destination of merit.
But perhaps it didn't have to -- until now.
America is widely perceived as a tourist magnet and there was a time when the mere mention of Yellowstone, the Grand Canyon or the New York City Skyline was enough to entice tourists from around the world. But that was before 9/11.
The restructuring of airline safety in 2001 -- with its stringent security procedures and onerous tasks -- dealt a blow to the travel and tourism industry and the weak economy only made things worse.
While the international travel industry flourished, fewer people chose the United States as their destination of choice at a loss of billions of dollars in visitor spending. Something wasn't adding up, so the industry took to heart the words of former White House Chief of Staff Rahm Emanuel who said: "You never want a serious crisis to go to waste."
The hard-hit tourism industry needed to "think crazy," said Geoff Freeman, COO and executive vice president of U.S. Travel Association.
"For right or wrong, travelers around the world determined that America was not as welcoming as it once was after 9/11," he said. "We needed to change that impression and let the world know that America was open for business. What we did as an industry is we said to anyone that wanted to listen, 'We'll help you out. We'll put people back to work. Let us work together to get the economy back on track'."
By 2009 "change" was in the air and by 2010, Brand USA was born.
Why The U.S. Needs You Now
Travel and tourism is already one of America's largest industries, generating $1.9 trillion in economic impact in 2011, according to U.S. Travel Association statistics. Domestic and international travelers' direct spending hit $813 billion, spurring an additional $1.1 trillion in other industries. That's about $2.2 billion in direct spending a day, $92.8 million an hour, $1.5 million a minute and $25,778 a second. Furthermore, for every 35 foreign visitors, one new American job is created.
Consequently, U.S. President Barack Obama put travel and tourism on the agenda as a potential economy-booster in 2009 and signed the Travel Promotion Act into law in March of 2010. The U.S. Secretary of Commerce then appointed an 11-member board of directors to govern the public-private partnership that is Brand USA and charged them with inspiring travelers to "discover America."
The team began with exhaustive research, looking at what information existed from local tourism boards and previous organizations like the underfunded and inefficient United States Travel and Tourism Administration, which ended in 1996. Brand USA filled in the gaps with its own studies and by 2012, the marketing team had painted a picture of international travelers' barriers and motivators.
On May 1, Brand USA launched its inaugural campaign in Canada, Japan and the United Kingdom with the first wave of print, television and billboard advertisements bearing the message: "Discover this land, like never before."
The first part, Brand USA's Chief Marketing Officer Chris Perkins said, actively asks people to visit. The second, he said, is a challenge: Look at us from a fresh perspective.
'The Giant Has Awoken'
Though the sheer number of visitors to the United States rose over the last decade, the nation's slice of the global pie shrunk some 15.5 percent from 2000 to 2011. The cherry on top: Foreign markets were outspending the United States, which always saw itself as a nation that didn't need to invite people in.
Brand USA is out to change that.
"We started simply by saying 'hi, welcome'," Perkins said from his office in Washington, D.C. "It's amazing when you think about it -- this base level of interaction. That's the first thing you do when you meet someone and the U.S. had never done that before."
The new campaign logo, with its loosely connected multicolored dots, skirts any hint of patriotism and is meant to represent the diversity of both the people and the land.
"It reflects our openness rather than our patriot notion of the nation," Mr. Perkins noted. "We're not telling anyone what to think, we're just inviting them in."
And they're spending a pretty penny to do so. Through private funding and $14 traveler fees collected from the 36 countries whose citizens don't need a visa to enter the U.S., the organization hopes to raise $150 million this year. This gargantuan figure has, understandably, sent shockwaves around the globe. As Tourism Industry Association of Canada CEO David Goldstein put it: "The giant has awoken." Barrie McKenna of The Globe and Mail said that Brand USA is "scaring the daylights out of the tourism industry in Canada," which continues to slide down the rankings of top tourist destinations from a high of seventh place in 2002.
But even if Brand USA reaches its ambitious goal this year -- and it has help in the form of $1 million contributions from the likes of Walt Disney Co., Marriott and Best Western -- it's still playing in a competitive field of global contenders.
South of the border, Mexico spends a whopping $173.8 million annually in travel promotion. Up north, Canada forks over $91.9 million. Britain ($160m), Australia ($106.7m), Turkey ($96.8m) and France ($96m) also put up a gallant effort to woo the international market.
Until this year, the U.S. was the only Western country without a nationwide tourism campaign, spending nothing on travel promotion. Now that the U.S. is spending millions, the global tourism industry has a reason to be worried. The U.S. is after a bigger piece of the pie, and it's not a trivial pursuit.
The Red, White and Blue Wall
The initiative to draw international visitors deep into the byways of America is not without its road blocks. Unlike its neighbors to the north and south, the often yearlong application process for a U.S. visa is enough to scare many foreign tourists away.
Veteran travel writer, publisher and consumer advocate Arthur Frommer told his readers last month that he believes there are "millions of additional foreign residents who would like to vacation [in the U.S.] if they could more easily obtain visas to do so."
"We now charge many of them $140 per person simply to apply for a U.S. visa, and require a personal interview in a consulate that may be hundreds of miles from where they live," he said. "Even to citizens of visa-waiver countries who can come here without visas, we require that they electronically transmit a desire to do so in advance of leaving home."
America's lack of affordable intercity transit options, already congested airspace and TSA troubles don't help either. And then there is the issue of America's frosty image across the globe -- though Mr. Freeman of the U.S. Travel Association believes this is a misnomer.
"I think people have assumed that the image of America is our foreign policy, or that the president plays a big role in our visitation numbers, but the evidence does not back that up," he said. "Travelers go where they're welcome, where the opportunities are off the charts. Travel to China, for example, has been skyrocketing for years and not too many people are pleased with their human rights issues."
The biggest problem, he says, is not foreign policy, but a more domestic one: We need to show the world that we want them to come. And when they come here, we need to make them feel welcome.
Brand USA will take care of the first part, but the second may prove tricky.
Based on U.S. Travel Association's research, it's not that travelers feel unwelcomed once they get into the United States, but the hurdles leapt before exiting customs can leave many with a sour taste.
"When you look at travel today, most people don't consider it to be an enjoyable process," Mr. Freeman said. "We need to start looking at these people as customers. You wouldn't wait two hours at McDonalds for a hamburger, so you shouldn't have to wait two hours to get into the country."
Mr. Freeman believes the U.S. customs department is chronically understaffed and notes that visitors frequently complain about rude treatment from the TSA. He's careful to add that thousands of officers do a great job every day, "but it takes one bad experience to ruin it." Brand USA could have the best marketing system in the world, he said, "but it won't be successful if we don't align these successes with successes in the visa system and entry process. All links to the chain need to be strong."
How To Market 50 States
Brand USA tapped Rosanne Cash, daughter of American music legend Johnny Cash, to compose an original song, Land of Dreams, that serves as the heart of the campaign.
"Music is one of those universal truths," Mr. Perkins said. "Even if you don't understand the lyrics, you feel it and it moves you in a positive way regardless of your age, race, or socioeconomic status."
But some argue the television ad, which dizzyingly splices together some 25 destinations, misses the mark. The world, after all, has no shortage of generic images of America from Hollywood films. Furthermore, the nation doesn't have a monopoly on forests, rivers, mountains and urban streets with playing kids.
"By trying to do too much, the ad fails to do anything useful at all," David Vinjamuri, who teaches branding and social media at NYU, argued in a recent Forbes column. "There is quirkiness and originality in each frame and they're also distinctly American ... The problem seems to lie with the strategy behind the campaign, particularly the media strategy."
Mr. Vinjamuri believes the plan to "saturate the world with a feel-good spot showing lots of places" is remiss. "Brand USA would have been wiser to create a campaign with short spots uncovering one gem at a time," he said.
DiscoverAmerica.com, the campaign's international Web portal, does just that, digging into specifics like Oklahoma Cowboy Culture or Austin's Live Music Scene. Two months out, it reaches about 60,000 viewers each week and, like Brand USA's global Facebook and Twitter followings, the numbers continue to rise. The organization won't have any physical evidence of the economic impact of the campaign for another four weeks, but Mr. Perkins said everyone is pleased with the results so far.
The marketing team is already back in production, working on a second wave of advertising due out "before the end of summer." The tourism body hasn't released the list of second-wave markets, but Mr. Perkins said Australia, Brazil, China, France, Germany, India and Mexico are all on the horizon. Spreading like a red, white and blue wildfire, they hope to roll out a third wave before the end of the year.
It may have taken 236 years to happen, but America is finally begging you to visit -- selling its stars and stripes with typical jumbo-sized bravado. This, however, is a game of call and response: America is calling. Will the world respond?
FOR FREE to continue reading
✔️ Unlock the full content of International Business Times UK for free
offer available for a limited time only
✔️ Easily manage your Newsletters subscriptions and save your favourite articles
✔️ No payment method required
Already have an account? Log in
© Copyright IBTimes 2023. All rights reserved.