Defense Department To Build Silicon Valley Innovation Hub, Invest $171 Million In Wearables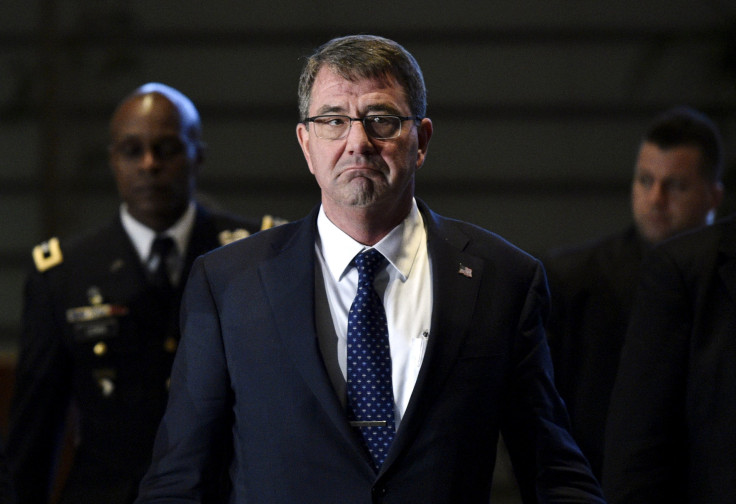 The Defense Department on Friday will announce a new Manufacturing Innovation Institute to be based in San Jose, Calif,, that will invest $171 million in wearable technology, or "flexible hybrid electronics," part of its prolonged effort to tap into the innovation of Silicon Valley.
The new institute is the latest step by the Pentagon to capitalize on the talent of the San Francisco Bay Area in hopes of keeping the U.S. military on the leading edge of technological advances. The new institute will be formally announced by Secretary of Defense Ashton Carter, who will speak at Moffett Federal Airfield in Mountain View, California.
"Secretary Carter is demonstrating tangible progress in building relationships with Silicon Valley, which he believes is necessary to help the U.S. military remain on the cutting edge well into the future," Pentagon Press Secretary Peter Cook said in a statement. "The public private partnership he is announcing at Moffett Field will benefit both the future warfighter and customers of a range of U.S. companies, helping the U.S. maintain leadership in manufacturing and innovation for years to come."
The institute will be led by FlexTech Alliance, a consortium of more than 162 companies, nonprofits, labs and universities. The consortium includes the likes of Apple, Hewlett Packard, Qualcomm, Boeing and Lockheed Martin as well as Stanford, Harvard and the University of California, Berkeley.
The San Jose-based institute will focus on developing wearable technologies that could be used to assist wounded soldiers, automobiles and aircrafts in harsh environments and light weight robotics, among others applications, the department said. Additionally, the institute will be focused on coming up with new ways to lower the cost of manufacturing these technologies so that private American businesses can innovate with them.
"The market for flexible hybrid electronics manufacturing has the potential for dramatic growth across the wearable markets, medical devices, and the 'Internet of Things,' the Pentagon said in a statement.
As part of a similar effort, the Pentagon in April opened an office in Silicon Valley designed to provide the tech industry with venture capital to be used for the development of advanced defense weapons and other technologies.
© Copyright IBTimes 2023. All rights reserved.