Delhi Gang-Rape Victim Dies: Malala Yousafzai Blasts Indian Government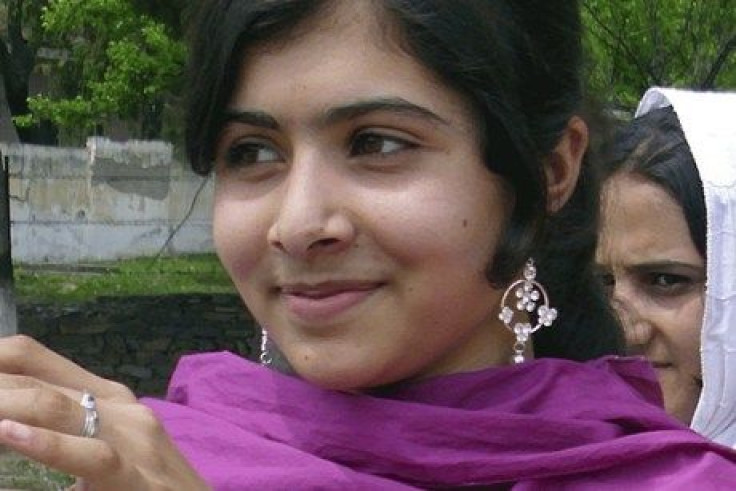 Malala Yousafzai, the young Pakistani women's-rights activist currently recuperating from a gunshot wound in a British hospital, has expressed her condolences to the family of the 23-year-old Indian woman who was gang-raped in Delhi two weeks ago and died Saturday.
Malala also blasted the Indian government for mysteriously transporting the rape victim from Delhi to Singapore despite her weakened condition, according to the Daily Bhaskar newspaper of India.
"The rapists dumped her on [the] road," Malala tweeted. "The government dumped her in Singapore. What's the difference?"
Malala's concern about the decision to shift the victim to a foreign hospital 2,600 miles away is shared by many medical professionals and academics in India.
According to Indian media reports, Brahma Chellaney, a prominent strategic-affairs expert, tweeted that he suspected that if the rape victim had died in Delhi, a new round of violent protests would have ensued.
"Rape victim was virtually brain dead, with her heart beat drug-boosted, when callous India packed her off to die abroad," Chellaney wrote.
The victim was airlifted on Thursday from Delhi's Safdarjung Hospital, one of the leading treatment facilities in Asia, to Singapore's Mount Elizabeth Hospital, a renowned multiorgan-transplant facility.
Indian media has reported the decision to transfer the victim overseas was prompted by Delhi Chief Minister Sheila Dikshit, who has already been the target of vitriol from protesters. Dikshit reportedly urged both Prime Minister Manmohan Singh and Union Home Minister Sushil Kumar Shinde to move the young woman abroad for "better treatment."
Meanwhile, observers in India are wondering what the long-term impact of the tragic rape-and-murder will have in a country where the violent abuse of girls and women is widespread.
In a commentary in the Hindu newspaper Sunday, Ratna Kapur, global professor of law at the Jindal Global Law School, wrote that the tragedy represents a "tipping point" and compared it with the convulsions of the Arab Spring revolt that started last year.
"The protests across the country that have gone viral in recent days represent how we as a nation have arrived at a moment of transformation that many young people have provoked across the world in recent years," Kapur wrote.
And she added: "The woman's brutal rape and murder provides the spark to bring the culture of destructive masculinity, and the pervasiveness of rape and sexual violence in our society, to the front and center of the political agenda. Such violence cannot be reduced to a social problem to be handed over only to women's police cells or departments in charge of women and children's affairs. Its eradication is central to our self-worth and integrity as a nation."
© Copyright IBTimes 2023. All rights reserved.