Dell Plots Late-2012 Consumer Tablet Launch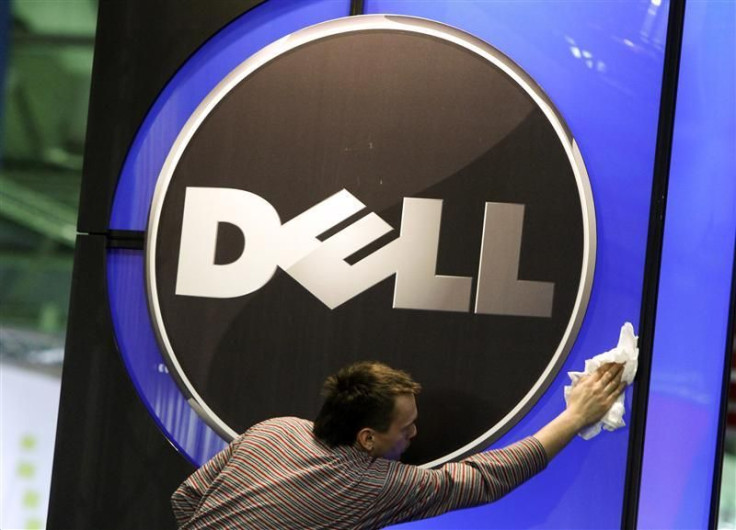 (Reuters) - Dell Inc intends to launch its first consumer tablet computer in late 2012, marking its entry into a hotly contested and increasingly crowded arena that has already claimed arch-foe Hewlett Packard.
The once-dominant corporation founded by Michael Dell has seen a growing crop of tablets and smartphones entice consumers away from PCs. But Dell learned from the hastiness of some of its peers and understands better now how consumers value the ecosystem of a tablet as much as the hardware, chief commercial officer Steve Felice said.
The Texas company, which has slipped steadily in the global PC sales rankings, had dipped its toe in the waters with an enterprise-focused, Streak tablet. It now plans a bigger push into the consumer arena, Felice told Reuters at the Consumer Electronics Show in Las Vegas.
While rivals from HP to Research in Motion introduced a spate of gadgets with much fanfare and went toe-to-toe with the still-dominant Apple Inc iPad, Dell kept a low profile with good reason, Felice said.
We have been taking our time. The general failure of everyone that's tried to introduce a tablet outside of Apple suggested Dell made a prudent choice, Felice said in an interview. You will see us enter this market in a bigger way toward the end of the year. So we are not really deemphasizing it, we are really being very careful how we enter it.
When you are talking about PC, people are more focused on the hardware itself. When you are talking about the tablet or the smartphone, people are interested in the overall environment its operating in, he added. As we have matured in this, we are spending a lot more time in the overall ecosystem.
CARDS CLOSE TO VEST
Felice was coy about which non-Apple operating system Dell might adopt -- Microsoft Corp's upcoming Windows 8 or Google Inc's popular Android -- saying both were viable options.
But Felice did say he liked the feel of Microsoft's touch-enabled operating system, which would be well-timed when it emerges later this year in light of recent high-profile product failures, from HP's now-defunct TouchPad to RIM's Playbook.
There hasn't been a lot of advancement and it's given Microsoft a good window to come into the market with Windows 8. I like the touch Windows 8 feature, said Felice, who previously headed Dell's large enterprise division.
We like Windows 8 but we continue to develop with Android as well. We are still going to be more choice-driven, based on the feedback we get from customers.
Dell's maiden foray into consumer tablets comes as the iPad and other well-received gadgets such as Samsung's Galaxy eat into PC sales. Some industry executives maintain that tablets do not cannibalize to the extent imagined.
On Monday, Michael Dell said at an event in the southern Indian city of Bangalore that tablets were an additional device.
Others warn that clunky laptops are coming increasingly under threat as tablets grow more powerful and take on a plethora of tasks from Web surfing to sophisticated graphics and video manipulation.
When we introduce the products, they will be consumer products, but we are going to make sure that they are very compatible with the business marketplace, which we don't think Apple has addressed, Felice said. There's lot of use in the commercial sector that requires security and more compatibility, and I think we will be able to address that in a better way.
© Copyright Thomson Reuters 2023. All rights reserved.