Delta Air Lines Allegedly Fired Four Employees For Speaking Korean
Four Delta Air Lines employees recently filed a lawsuit in King County, Washington, against the company for allegedly firing them in May 2017 for speaking Korean. According to the lawsuit, "they were singled-out and admonished for speaking Korean."
The four women, Ji-Won Kim, Lilian Park, Jean Yi and Jongjin, were born in South Korea and have over 50 years of combined experience working for the airlines at Sea-Tac Airport, Washington. They believe fluency in Korean was one of the primary reasons they were hired by the airline that flies between Sea-Tac and South Korea. All of them worked as desk and gate agents – most often on flights headed to South Korea.
Park told local daily KIRO 7 she treated all the Delta passengers as her family, while Yi mentioned Korean-speaking passengers were glad to see her.
International Business Times has reached out to Delta Air Lines for a comment on the lawsuit.
The airline has been surrounded with several controversies lately.
Earlier this month, actress Busy Philipps was outraged after the airline separated her from her minor daughter during a flight. She slammed the airlines for rerouting her flight which led her 9-year-old daughter to travel alone on a different plane.
"Hey @Delta! Thanks for cancelling my flight and then rerouting us and separating my MINOR child onto a different flight than mine and having a 2 HR call time wait! You are terrible!" she wrote on twitter.
"Hello, Busy. My sincere apology, please do be assured that this does not represent the Delta Brand of customer service," a representative said. "Delta worked quickly to resolve the rebooking issue and coordinated directly with the customer to adjust their travel," Delta apologized for her inconvenience.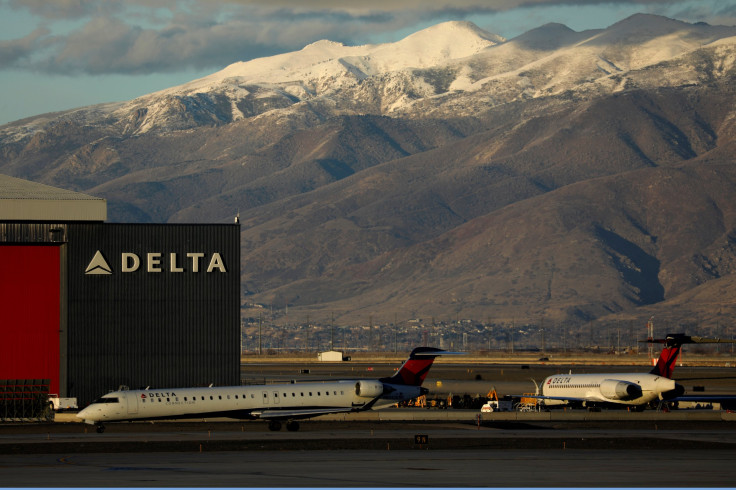 In another alleged racially motivated incident, Delta Air Lines removed five passengers because a flight attended felt unsafe in their presence.
It all started when one of the attendants came over to Rodgers, an African-American woman, and told her to put her phone on "flight mode" before the aircraft was about to take off.
"As I was swiping to it the attendant menacingly stood over me with her arms folded waiting for me to do it. I told her, 'I know how to turn on airplane mode, you don't have to stand over me.' She became agitated and said 'If you're gonna act like that we can go back to the gate and you can get off,'" Rodgers, who wanted to be referred to by her second name only, said.
The attendant went off after she obeyed the orders only to comeback a few minutes later to accuse Rogers of not complying with what the former said despite repeated requests. The crew member informed her she was ordering the flight to turn around and go back to the gate.
This is when Ryan Miller, a photographer, stood up and said he saw Rogers comply with the order. The attendant reportedly threatened to throw him out of the flight.
Elena, a Latina woman, asked the attendant to sit down so they could fly but the attendant snapped at her.
The flight was taken back and five people were escorted off the plane, although it is not clear what the other two people did.
© Copyright IBTimes 2023. All rights reserved.