Delta Flight Makes Emergency Stop After Plane's Toilets Fill Up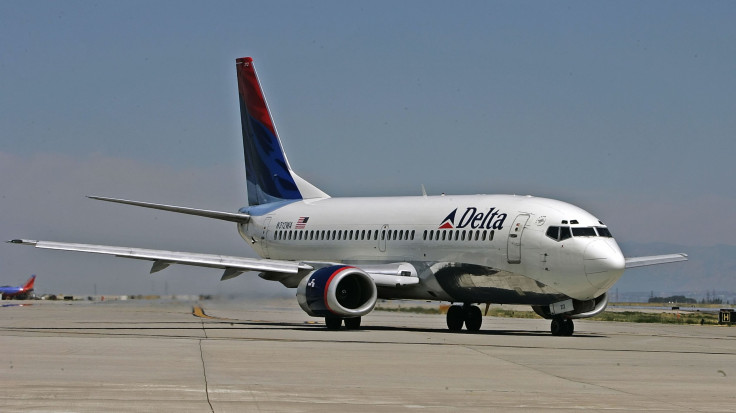 A direct Delta Airlines flight from JFK Airport in New York City to Seattle made an unscheduled emergency stop at Billings, Montana, in order to give passengers a much-needed bathroom break, reports said Tuesday.
The Boeing 757 made an unplanned landing in Billings, Montana, on Saturday after the toilets reportedly became full and the passengers could not hold it all the way to the West Coast, according to the Billings-Gazette newspaper.
While en route, the flight's toilets "ceased functioning, with passengers queuing up and indicating they needed to visit the toilet," according to a Delta incident report cited by the newspaper.
"All toilets were full and passengers needed to 'go really bad,'" the report stated.
The plane was reportedly traveling near the Canadian border when it was diverted hundreds of miles south of Billings and eventually landed there about 6 p.m. EST on Saturday, according to New York Daily News.
The aircraft then taxied the runway while there were "passengers that needed to find a lavatory very urgently" as the airplane could not find a gate available at first.
A stairway was eventually rolled up by ground crews to the plane so people could hop off the aircraft and "disembark to find relief of built-up pressures," the Delta report said.
According to the Billings-Gazette newspaper, Kevin Ploehn, the Billings director of aviation and transit, said that the ground crews escorted the passengers out of the airplane safely and into the terminal where they were able to do their business and also wait while the Delta Airlines Flight's toilets were being serviced.
The aircraft was also said to have been refueled so it could take off again, Ploehn said.
"I've heard of flights getting diverted, not here because toilets overflowed and that blue water was rolling down the aisle," Ploehn added. "That can't be very pleasant."
© Copyright IBTimes 2023. All rights reserved.