Demi Lovato On 'Glee' As Naya Rivera's Love Interest: I'm 'Way Too Excited'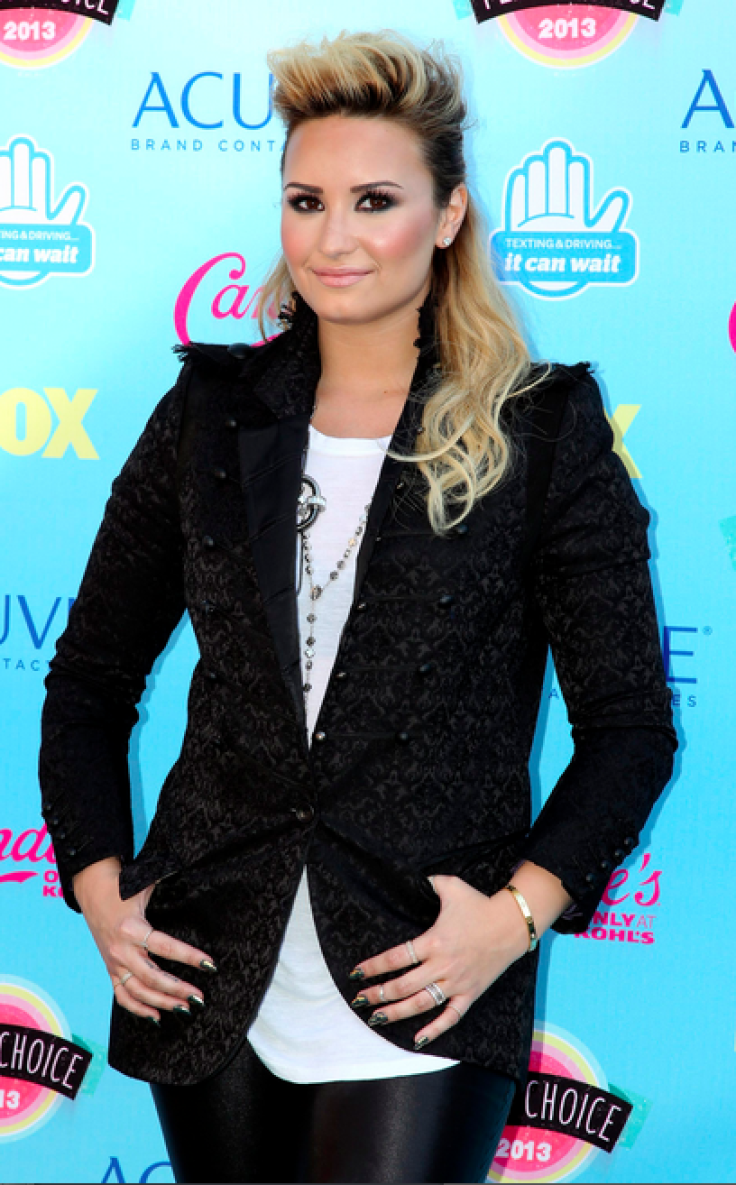 Good news for Demi Lovato fans: The "Heart Attack" singer will be a permanent feature on Season 5 of the hit Fox show "Glee." The former Disney star tweeted about the news on Aug. 26.
"Wayyyyy too excited to be starting @GLEE this week!!!!!!! Asjfkdjshdk," she wrote on the social media site. Then she added, "I can't believe I'm going back to acting but the best part about it is that I get to act/sing with some of my really great friends."
Lovato, who is now better known for being a singer, arguably became a Hollywood A-lister after she got the lead role on Disney's "Sonny with a Chance."
The 21-year-old will play "Dani" on the show, who will be the love interest of Santana, who is played by Naya Rivera, E! Online wrote.
Rivera was thrilled to hear the news. She told the celebrity news site, ""I found out on Twitter! I guess that's just how things break," Rivera said. "I'm excited. I'm so excited to work with her. We have a duet together, and we're going to be working very closely, so it'll be awesome."
The "Glee" starlet also shared her excitement with MTV News: "I mean, she's playing my love interest, so I'm very, very excited about that," she said. "We get to sing a song together. It's gonna be good. I'm excited to work with her. We're bringing her to the dark side. Well, she comes in in a Beatles episode, so [we're singing] a Beatles song. I'm excited."
On Friday, the two posed together, with "The X Factor" judge puckering her lips, for a photo they posted on Instagram. Both girls wore matching red outfits and leaned in close for the social media shot.
It's been rumored that Dani and Santana will be singing the Beatles' "Here Comes The Sun," ChicagoPride.com wrote.
© Copyright IBTimes 2023. All rights reserved.