Demi Lovato Regrets Making 3 Documentaries, Says She's 'Sick Of Watching' Herself
KEY POINTS
Demi Lovato opens up about moving past documentaries
The singer still wants to talk about her life
She has released her eighth studio album titled "Holy Fvck"
Demi Lovato is not in the mood to appear in another documentary as she is "sick of watching" herself in them.
The 30-year-old singer sat with Alternative Press and confirmed that she will not be making another documentary based on her life.
"Honestly, I'm really sick of watching myself, and I think other people probably are too," the "Sorry Not Sorry" singer said in the interview. "And if they aren't, then they can watch my music videos," she added.
Lovato released three documentaries focusing on her struggles with addiction. However, she has moved past documenting her life for the small screen.
"I wish I would have waited until I had my s**t figured out more because now it's cemented. Sobriety is what works for me and nothing else," Lovato stated.
Her last documentary, which came out on March 26, 2021, titled "Demi Lovato: Dancing with the Devil," focused on Lovato and her close ones talking about what led to Lovato's near-fatal overdose in 2018. The drug overdose resulted in a heart attack, brain damage, and multiple strokes.
However, the singer was able to pull through and the four-part docu-series outlined her road to recovery.
Lovato, who is currently promoting her new album "Holy Fvck," still wants to talk about her life but in a different format. She told the outlet that her story is not done. "My story's not done, so I want to be able to say by the time I've written a book, 'OK, this is me grown up'."
Lovato's eighth studio record, "Holy Fvck," came out on Aug. 19. The new album tilts toward the heavier side of the pop-punk genre.
Lovato shared a statement in June about the process of making the album and called it her "most fulfilling yet." The singer thanked her fans and collaborators for being on this journey with her.
"Never have I been more sure of myself and my music, and this record speaks that for itself. To my Lovatics who have been rocking out with me since the beginning and those who are just now coming along for the ride, thank you. This record is for you," she shared in the statement, according to Rolling Stone.
Demi Lovato's "Holy Fvck" Tracklist
"Freak"
"Skin of My Teeth"
"Eat Me"
"Holy Fvck"
"Heaven"
"City of Angels"
"Wasted"
"Come Together"
"Help Me"
"Feed"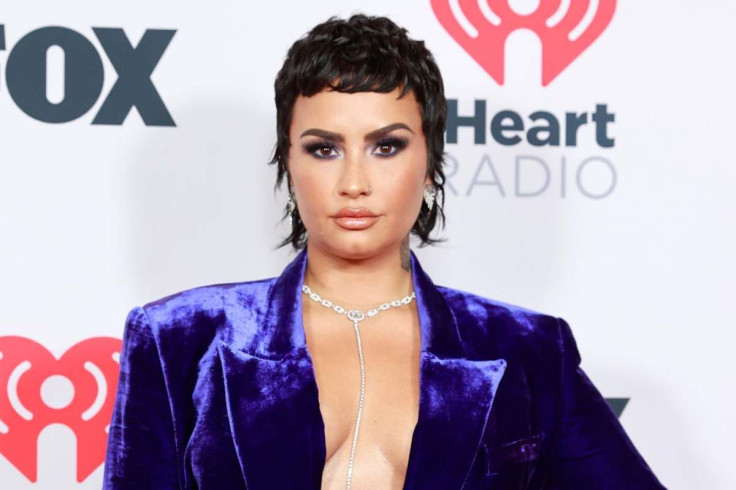 © Copyright IBTimes 2023. All rights reserved.