Demi Lovato Reveals She Was Taking Drugs At 13 After A Car Accident
Demi Lovato revealed that she started consuming drugs at the age of 13 after getting into a car accident, and also shared that it was around the same age that she began drinking alcohol.
The singer, who celebrated her 30th birthday over the weekend, shared how she started experimenting with substance use for the first time at the age of 12 or 13, during the Call Her Daddy podcast Wednesday.
"I got into a car accident and they prescribed me opiates," she explained. "My mom didn't think she would have to lock up the opiates from her 13-year-old daughter but I was already drinking at that point. I had been bullied and was looking for an escape."
Lovato said that eventually her mother took away the pills after learning how much of them she was consuming.
The singer recalled drinking beer "alone" after stealing it from her stepfather's refrigerator. "[That] should have been a major red flag," she noted.
Lovato shared that cocaine was introduced into her life at the age of 17.
"At 17, it was the first time I tried coke and, like, loved it too much and then kinda bled into me going to treatment right after I turned 18," she said.
In a separate interview, the singer shared her sobriety journey.
"I had people around me that wanted me to be sober. And I don't think that I wanted it," she told Audacy's Mix 104.1 in July. "I tried just smoking weed, I tried doing this, I made all of the bargaining choices. And I just realized that none of it works for me. What's come into my life is acceptance."
On the work front, Lovato has released two music videos so far this year. "Skin of My Teeth" was dropped on June 10. It was helmed by directors Nick Harwood and Nick Vernet.
After a month, the singer released another music track, "Substance" on July 15. It was directed by Cody Critcheloe and the video also featured Paris Hilton. She will also serve as an executive producer on the TV series, "Hungry," which is currently under pre-production.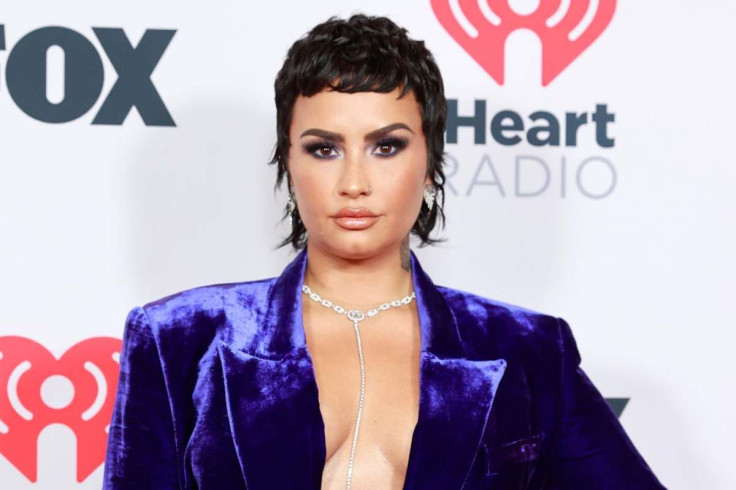 © Copyright IBTimes 2023. All rights reserved.
FOLLOW MORE IBT NEWS ON THE BELOW CHANNELS