Demi Moore: About Spice and K2, the Drugs She May Have Smoked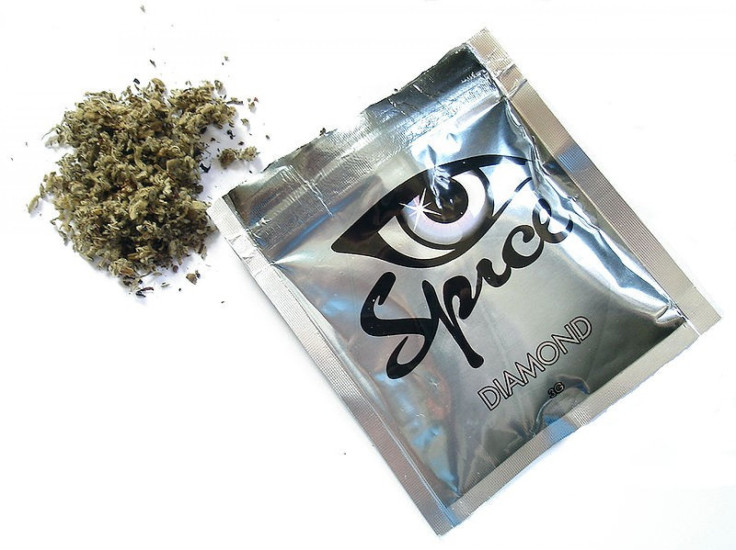 Demi Moore was rushed to the hospital Monday night after smoking a substance that observers are saying may likely have been Spice a hot, legal synthetic cannabis drug similar to incense and often called K2.
A new 911 call recording was released Friday by Los Angeles fire officials that reveals the frantic state of affairs as Moore was rushed to the hospital to be treated for what her publicist originally described as the catch-all exhaustion, but apparently was a much more serious incident, the AP reported early Saturday.
According to the caller on the recording, Moore smoked something before kind of shaking, convulsing, burning up, the caller said. Some form of [redacted by officials] and then she smoked something. I didn't really see. She's been having some issues lately with some other stuff. So I don't know what she's been taking or not.
Officials redacted the name of the substance which the caller named, citing privacy concerns, the AP reported, but the caller then went on to explain that Demi smoked something. It's not marijuana. It's similar to incense, sparking the hypothesis that what she had been smoking may have been spice or K2. The caller said Moore smoked it intentionally but clearly did not intend to incite a medical emergency.
Spice, a controversial drug commonly known as K2 and labeled as herbal incense is sold in small packets in head shops, tabbaconists, convenience stores and over the Internet. It often bears a label that says not for human consumption, in an effort to conceal its intended purpose of being inhaled by humans, rather than burned to create a pleasing aroma.
It has come increasingly under the radar of health advocates and regulators, who worry that it may not be so safe.
The National Office of Drug Control Policy says that in 2011 there were two times as many spice-related calls to Poison Control Centers across America as in 2010.
DEA Special Agent Gary Boggs discussed the controversial drug with CBS News in 2010:
'They'll market it as incense, or bath salts, Boggs told CBS. The fact that they're legal really is almost irrelevant. People are just basically playing Russian roulette with these every time they take them.
A wide range of adverse health effects are associated with the use of synthetic marijuana products like spice or K2,including anxiety, vomiting, racing heartbeat, seizures, hallucinations, and paranoid behavior, according to the AP.
Moore has had a difficult last couple of months, all of which has been meticulously detailed in the press. It all began in November, when she announced that she and actor Ashton Kutcher were going to end their marriage after news broke that he had cheated on her with a much younger woman.
And on Friday, Millenium Films replaced Moore with Sarah Jessica Parker in the role of Gloria Steinem in its forthcoming movie, Lovelace, about famed porn star Linda Lovelace.
© Copyright IBTimes 2023. All rights reserved.
FOLLOW MORE IBT NEWS ON THE BELOW CHANNELS