Demi Moore Reportedly Gets Closure After Hearing Mila Kunis Is Pregnant By Ex Ashton Kutcher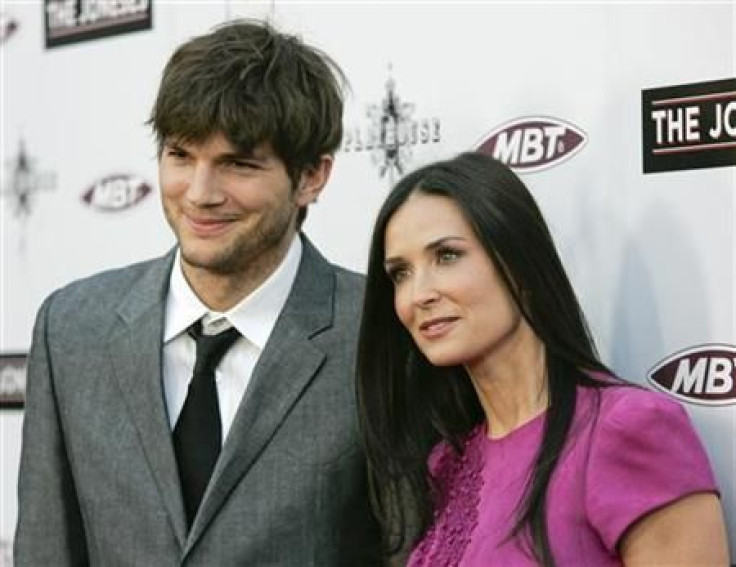 Demi Moore and Ashton Kutcher have been legally divorced for only a few months, but he's already moved on to his old "That 70s Show" co-star Mila Kunis. After the news broke that they were engaged, it was also revealed the Hollywood duo are expecting a child together. But this is apparently just what his ex-wife needed to hear to get her final closure.
It was widely rumored that Moore, 52, didn't take her split from Kutcher, 36, well. After hearing that he was engaged to Kunis, 30, she reportedly called the "Black Swan" actress to tell her Kutcher would cheat on her. But a source told Hollywoodlife.com Moore found out about the pregnancy the same time as everyone else and even though she never thought she would get over Kutcher, this is exactly what she needed to move on.
"She is taking it as well as one would take a situation like this — she actually considers this moment to be closure," the source revealed exclusively to HollywoodLife.com. "She never really expected to get back with Ashton, but this pretty much seals the deal that the moment of her life with him is now officially completed."
While Moore is ready to move on, Kutcher and Kunis seem to be ready to move in. During an interview with Cosmopolitan, the "Ted" star revealed the way she likes to spend date nights with her lover.
"We have a thing called white T-shirt night, and it's when you wear jeans and a white T-shirt and you go on a date," Kunis said. "Nothing fancy, it's just something that you love to do. And whether that's bowling or dinner or going to a cheese shop and have some wine or walking around. I think that's just the best thing to do — and sometimes it's just nice to stay home."
Follow me on Twitter @mariamzzarella
© Copyright IBTimes 2023. All rights reserved.