Democratic Congressman John Lewis To Undergo Stage 4 Pancreatic Cancer Treatment
KEY POINTS
Dem. Congressman John Lewis has been diagnosed with stage 4 pancreatic cancer
He will continue to serve in congress following treatment
Lewis is widely regarded as a civil rights icon, and is an outspoken critic of President Trump
Veteran Georgia congressman and noted civil rights activist John Lewis will receive treatment for late-stage pancreatic cancer as soon as 2020 hits.
NBC reports that The 79-year-old Lewis received the diagnosis earlier this month during what he described as a routine medical visit. While he is mindful of the implications associated with his condition, he vows to continue his work in Congress and return after treatment.
"While I am clear-eyed about the prognosis, doctors have told me that recent medical advances have made this type of cancer treatable in many cases, that treatment options are no longer as debilitating as they once were, and that I have a fighting chance," Lewis said in the statement.
The FDA has just approved the ovarian cancer drug Lynparza for the treatment of advanced pancreatic cancer, but it's unclear what the congressman's treatment will consist of. His care is set to begin in the coming weeks.
Lewis has represented Georgia's 5th District, covering most of Atlanta, since 1986. During his time in office, and for decades prior, he has been hailed for his fierce commitment to civil rights.
"I have been in some kind of fight — for freedom, equality, basic human rights — for nearly my entire life. I have never faced a fight quite like the one I have now," he said.
Lewis has also been an outspoken critic of President Trump, and was engaged in a fierce feud with him, during which he said Trump was "not a legitimate president."
Since announcing his diagnosis and impending treatment, Lewis has received an outpouring of support from his colleagues, as well as former Presidents Barrack Obama and Bill Clinton.
President Obama tweeted: "If there's one thing I love about @RepJohnLewis, it's his incomparable will to fight. I know he's got a lot more of that left in him. Praying for you, my friend."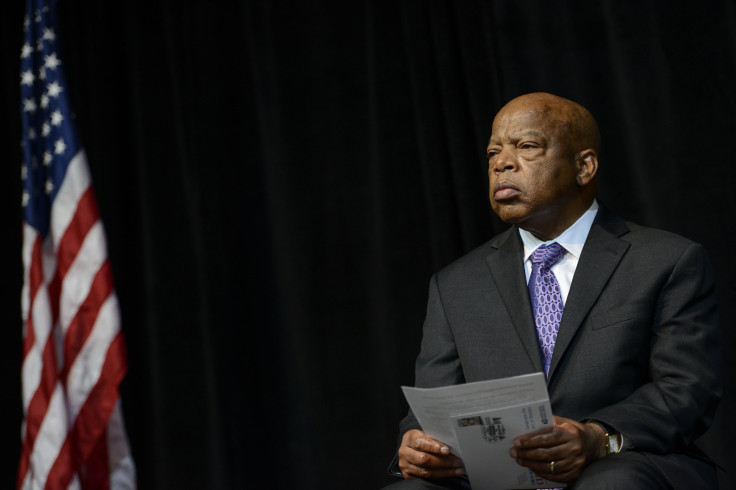 © Copyright IBTimes 2023. All rights reserved.