Democratic Presidential Debate 2015: Start Time, TV Channel, Radio Info For Des Moines Debate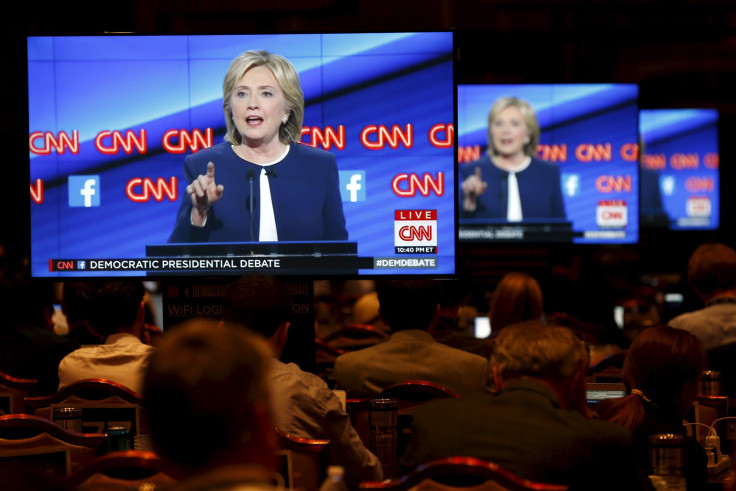 The second Democratic presidential debate is scheduled for Saturday night in Des Moines, Iowa, featuring three candidates: Vermont Sen. Bernie Sanders, former Maryland Gov. Martin O'Malley and former U.S. Secretary of State Hillary Clinton. Since the last debate, former Virginia Sen. Jim Webb and former Rhode Island Gov. Lincoln Chafee have dropped out of the Democratic race, making for a less crowded stage this time around.
CBS News, Twitter and the Des Moines Register have teamed up to host the debate, which will take place at Drake University. John Dickerson and Nancy Cordes, both of CBS News, will moderate alongside the Des Moines Register's Kathie Obradovich and KCCI-TV's Kevin Cooney.
For many, the main draw will be to see if Sanders can prove himself as a viable contender against front-runner Clinton. In the latest CBS-New York Times poll, Clinton leads with support from 52 percent likely Democratic primary voters, while Sanders trails with support from 33 percent and O'Malley is at the bottom with 5 percent. Past debates have shown that onstage performance can affect the 2016 election field, as both Sanders and Clinton saw support grow following strong showings at last month's Las Vegas debate.
The Saturday debate will give the candidates an opportunity to discuss the economy, specifically issues such as wages and income equality. On Tuesday, Republican candidates focused on economic issues at the Fox Business Network debate from Milwaukee.
Current Polling for Democratic Candidates | InsideGov
Here is everything you need to know to watch Saturday's Democratic debate:
Start Time: 9 p.m. EST
End Time: 11 p.m. EST
TV Channel: The debate will air on CBS, which is available in all basic cable packages.
Online: Anyone can live-stream the debate for free on cbsnews.com/live. It will also be available on the CBS News mobile app.
Radio: Voters can listen on any of CBS's 600 affiliate stations or Radio.com. Here is a list of CBS Radio stations.
Official Hashtag: #DemDebate
© Copyright IBTimes 2023. All rights reserved.