'Demon Slayer' Season 2 Episode Count Leaks; Pilot Episode Highlights Rengoku [Spoilers]
KEY POINTS
"Demon Slayer" Season 2 Episode 1 was premiered Sunday
The pilot episode shows the side of Rengoku fans have not seen in the movie
"Demon Slayer" Season 2 is available on various streaming sites
"Demon Slayer" Season 2 was premiered Sunday with its pilot episode centered on the Flame Hashira Kyojuro Rengoku. While Ufotable has not yet revealed the number of episodes in the current season, it appears that a streaming site beat the Japanese animation studio on the reveal.
Chinese movie and video streaming site and over-the-top (OTT) media service provider iQIYI said "Demon Slayer" Season 2 will have 18 episodes. The second season will feature two arcs – Mugen Train and Entertainment District arcs.
Ufotable earlier announced the Mugen Train arc will have seven episodes, with the first episode releasing Sunday. If the iQIYI listing is accurate, this means the Entertainment District arc will have 11 episodes.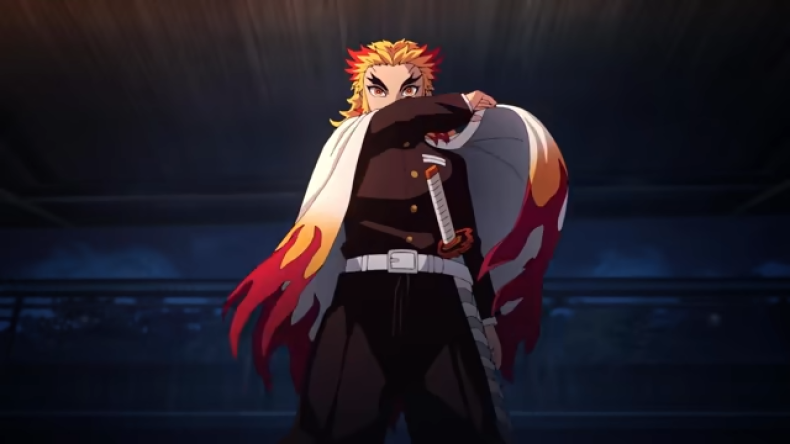 The first episode of the Entertainment District arc will run for an hour and will premiere on Dec. 5. Ufotable also assured fans that the anime will faithfully adapt the manga without any changes.
Meanwhile, the pilot episode of the Mugen Train arc was released Sunday and it was centered on Kyojuro Rengoku. For fans who have watched the blockbuster anime movie "Demon Slayer: Mugen Train," the first episode gives a different impact.
The "Demon Slayer" Season 2 pilot episode seems like a tribute to the Flame Hashira. It tells the backstory of how Rengoku got all the Ekiben he is eating in the first few minutes of the movie.
The pilot episode also reveals Rengoku's other side, which was not in the movie. The Flame Hashira is a respected figure in the Demon Slayer corps because aside from his speed, skills and power, he has an admirable attitude toward his fellow human beings.
The first episode of "Demon Slayer" Season 2 also offers fans some sort of backstory about Rengoku's father, Shinjuro Rengoku, who is also a former Flame Hashira. The last part of the episode seems like a tribute to Rengoku where fans can see the Hashiras fondly describing him.
Ufotable did not fail on its promise to give fans something new even if the Mugen Train arc is the rerun of the movie. The animation and the visuals are mesmerizing as well.
"Demon Slayer" Season 2 is available on Crunchyroll and Funimation for both premium subscribers and free users. The TV anime is also available on popular platforms like Bilibili, iQIYI and Bahamut Anime Crazy.
© Copyright IBTimes 2022. All rights reserved.