Denise Richards Celebrates Fourth Of July With Flag Bikini Photo After Joining OnlyFans
KEY POINTS
Denise Richards shared a bikini photo on Instagram to mark the Fourth of July
The "Wild Things" star posed on the sand at the beach in Malibu, California, in a blue, red and white two-piece swimsuit
She also promoted her OnlyFans account, which received mixed reactions online
Denise Richards celebrated Independence Day in a patriotic bikini.
The "Wild Things" actress showed off her toned beach body when she marked the Fourth of July Monday, sharing on Instagram a snap of herself posing on the sand at the beach in Malibu, California, in a blue, red and white two-piece swimsuit. She also promoted her OnlyFans account.
"Happy 4th [U.S. flag emoji]. Link in bio one day only," the 51-year-old celebrity wrote in the caption, adding a yellow heart emoji.
Followers of the "Real Housewives of Beverly Hills" alum praised the photo, with many leaving fire, heart and heart eyes emojis in the comments section.
"Iconic!!! I love the fact that after you received all that negative backlash for supporting your daughter for joining OnlyFans, you ended up making your own account!!" one fan commented.
"12 minutes and this already has 2,662 likes and 90 comments. Way to go Denise!!" another supporter added.
"Wow, you look amazing," a third user wrote. Another commented, "Don't stop doing you."
However, the promotion of her OnlyFans account received mixed reactions. "Are you competing with your daughter? Or supporting your daughter?" one person asked.
Richards announced her OnlyFans debut last month by sharing a video of herself walking barefoot along the beach wearing a white dress.
"Ready...here we go," she wrote in the caption, adding the hashtag "#onlyfans" and directing her followers to the link to subscribe to her account for $25 a month.
Her announcement came just one week after her 18-year-old daughter Sami joined the NSFW website.
Richards has been supportive of Sami's decision. However, her ex-husband Charlie Sheen was initially opposed to the idea and even blamed the Bravo personality for their daughter's OnlyFans debut.
"[Sami] is 18 years old now and living with her mother. This did not occur under my roof," he said in a statement obtained by Page Six. "I do not condone this, but since I'm unable to prevent it, I urged her to keep it classy, creative and not sacrifice her integrity."
After he faced intense backlash for his reaction to Sami's move and Richards called him out for hypocrisy, the former "Two and a Half Men" star issued another statement, this time supporting the teen.
Sheen said Richards "has illuminated a variety of salient points, that in my haste, I overlooked and dismissed." He added that their daughter needs a "united parental front to rely upon" and vowed that "from this moment forward, she'll have it abundantly."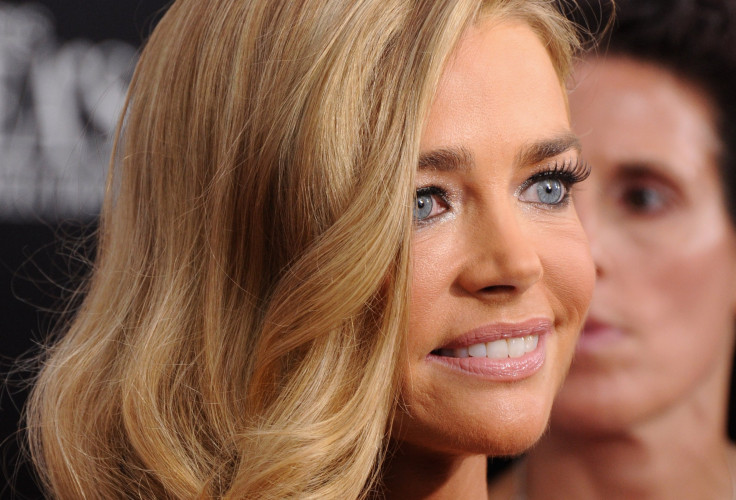 © Copyright IBTimes 2023. All rights reserved.