Charlie Sheen Slammed After Blaming Denise Richards For Daughter Joining OnlyFans
KEY POINTS
Charlie Sheen said he doesn't condone his 18-year-old daughter Sami joining OnlyFans and blamed Denise Richards
Some social media users accused the actor of hypocrisy, claiming he hasn't been the best example to his daughter
Others claimed that both parents are to blame for Sami's actions
Charlie Sheen's reaction to his and his ex-wife Denise Richards' 18-year-old daughter Sami joining OnlyFans was met with mockery on social media.
After Sami announced the launch of her adult business venture Monday, the former "Two and a Half Men" star, 56, immediately spoke out against the move and blamed Richards, saying, "She is 18 years old now and living with her mother. This did not occur under my roof. I do not condone this, but since I'm unable to prevent it, I urged her to keep it classy, creative and not sacrifice her integrity."
Sheen's statement has since raised eyebrows on social media, with some users accusing the actor of hypocrisy.
"The idea of Charlie Sheen blaming Denise Richards for their daughter becoming a sex worker is hysterically ironic. Maybe now he'll look at the legions of hookers he paid for, and gives HIV, differently," one Twitter user wrote.
"Sorry, but he doesn't exactly have a history of good behavior over the past 30 years," a second person added.
"Timeout... Charlie Sheen got a problem with his 18-year-old daughter on [OnlyFans]?" another tweeted. "[Is he] scared someone [is] gonna treat his daughter like the women he's abused over the years??"
Sheen made headlines back in 2011 following a public meltdown, which led to his firing from his hit TV series "Two and a Half Men." At the time, he declared that he was "winning," drinking "tiger blood" and had "Adonis DNA."
In 2015, Sheen, who is three times divorced and has dated many adult entertainment stars, revealed on the "Today" show that he had been diagnosed with HIV in May 2011 and that he paid "upwards of $10 million" over the years to "desperate charlatans" for their silence about his condition. He later admitted to not informing all of his partners of his health condition, People reported.
Other social media users claimed that both parents are to blame for Sami's actions.
"This is a lack of parenting on both sides. Don't blame Denise; you failed too," one Twitter user wrote. "It's not like [Sami] needs money and a part-time job; this is a decision based on a kid that lacked guidance growing up."
"Charlie Sheen is blaming his ex-wife because their daughter is a sex worker. That's some next-level balls. That's that tiger's blood," another commented.
"Charlie Sheen and Denise Richards have only themselves to blame for being a failure as parents," a third person wrote.
Some suggested that joining OnlyFans was Sami's way of "rebelling against freak Hollywood parents."
Sami announced Monday that she joined OnlyFans by sharing a bikini photo on Instagram and urging her followers to "click the link in my bio if you wanna see more."
Richards showed her support to her daughter, commenting, "Sami, I will always support you and always have your back. I love you," with a red heart emoji.
"@deniserichards I love you thank you," Sami responded.
In September 2021, Sami made headlines after posting a TikTok video in which she claimed she was "trapped in an abusive household" while living with the "Real Housewives of Beverly Hills" alum.
"There are certain rules, and I enforce them," Richards said at the time. "And [at Sheen's], there's different rules at that house, and that's OK."
An unnamed source told Page Six that Sami moved back in with her mom "within the last month."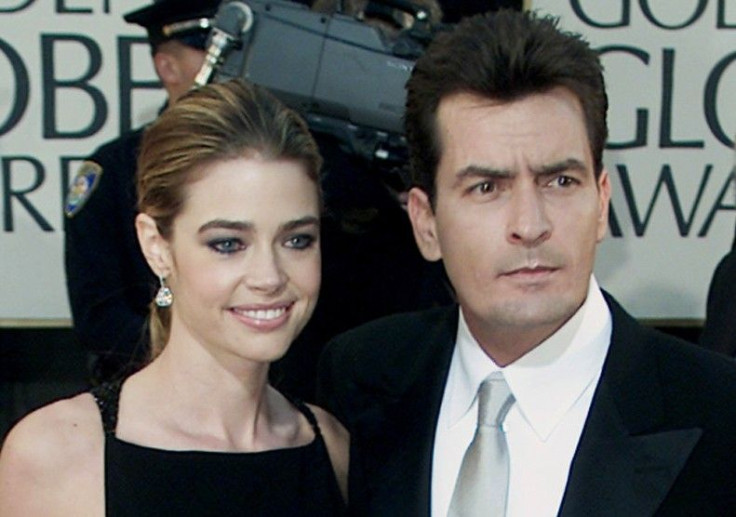 © Copyright IBTimes 2023. All rights reserved.