Denise Richards Joins OnlyFans After Publicly Supporting Daughter Sami's Debut; Netizens React
KEY POINTS
Denise Richards announced the launch of her OnlyFans account via Instagram Thursday
She shared a video of herself walking barefoot along a beach and then wading into the ocean in a white dress
A number of her followers expressed their support for her
Denise Richards went from supporting her daughter Sami Sheen's OnlyFans debut to joining her on the NSFW site.
The "Wild Things" star announced the launch of her OnlyFans account via Instagram Thursday. She shared a video of herself walking barefoot along a beach and then wading into the ocean in a white dress, whose straps had fallen down her shoulders.
"Ready…here we go," Richards, 51, wrote in the caption, adding the hashtag "#onlyfans" and directing her followers to the link to subscribe to her content for $25 a month.
In her Instagram Story, the "Real Housewives of Beverly Hills" alum shared a photo of herself looking at the camera with the caption, "Link in bio baby."
A number of her followers were supportive of Richards' decision to join OnlyFans and showered her with praise.
"Gurrrl! You go, mama. Change the game," Ashley Jones commented, while Paris Hilton left a heart eyes emoji to show her support for Richards.
"Yes, this would be great for OnlyFans," a fan wrote. Another person added, "You, madam, are a LEGEND."
"You are going to break the internet…in a good way," another user wrote with a raising hands emoji.
Richards joined OnlyFans, a subscription-based platform where creators often post nude or partially nude photos and videos at a premium price, a week after her daughter Sami's debut.
The actress immediately expressed support for Sami when the 18-year-old first announced the launch of her OnlyFans account via Instagram earlier this month.
"Sami, I will always support you and always have your back. I love you," Richards commented on her daughter's post.
Richards also defended Sami in a statement posted on Instagram, saying: "I have to say, I wish I had the confidence my 18-year-old daughter has. And I also can't be judgmental of her choices. I did 'Wild Things' and Playboy, quite frankly her father shouldn't be either."
The mom of three added that she was impressed by her daughter's boldness and courage to ignore the negativity at such a young age because the noise "can destroy you." Richards admitted that it took her many years to do the same, and even at her current age, "I still sometimes struggle."
Richards' ex-husband and Sami's father, Charlie Sheen, initially criticized the actress for allowing their daughter to join the website.
"She is 18 years old now and living with her mother. This did not occur under my roof," he said in a statement to Page Six. "I do not condone this, but since I'm unable to prevent it, I urged her to keep it classy, creative and not sacrifice her integrity."
The former "Two and a Half Men" star faced intense backlash for his comments. He later issued another statement, obtained by Entertainment Tonight, this time expressing support for Sami.
In the statement, he admitted that Richards "has illuminated a variety of salient points, that in my haste, I overlooked and dismissed." He also acknowledged that Sami needs a "united parental front to rely upon" and vowed that "from this moment forward, she'll have it abundantly."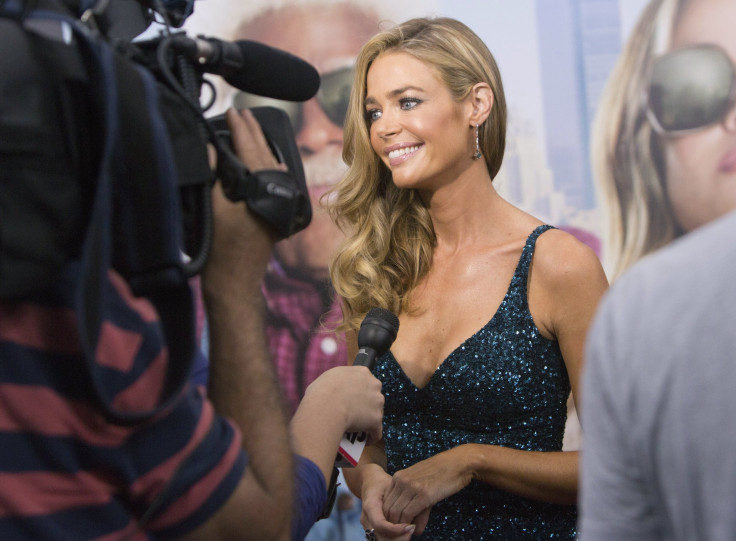 © Copyright IBTimes 2023. All rights reserved.