Dentist Allegedly Plotted Woman's Murder After Being Charged With Killing Her 19-Month-Old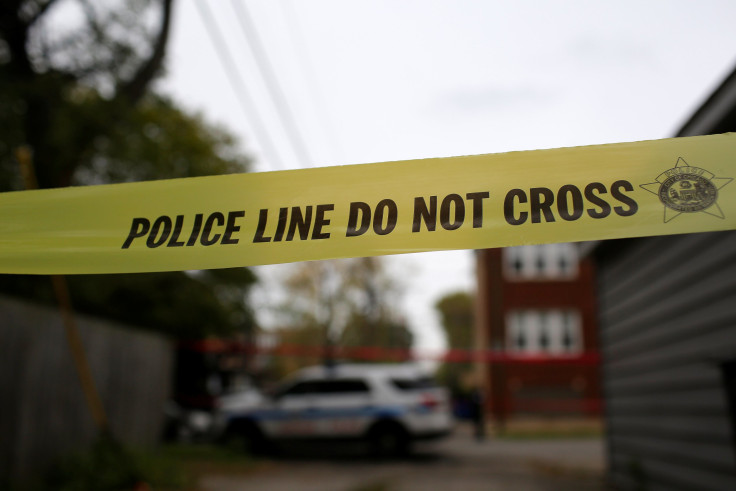 A dentist from Tulsa, Oklahoma, accused of killing his mistress's 19-month-old son last year, has now been charged in a new case of conspiracy to murder the mistress to prevent her from giving evidence against him.
Thirty six-year-old Bert Franklin was to go on trial Monday for the murder of 19-month-old Lincoln Von Henry Lewis on July 16, 2016, at his mistress Roxanne Lewis Randall's house in Oklahoma City.
According to News OK, prosecutors alleged that Franklin caused fatal head injuries to the child last year, and now took the help of his fellow inmates at the Oklahoma County jail to plot the killing of the toddler's mother, who is the main witness in that case.
It is alleged that Franklin transferred $300 to a third person's account so that the money could be used as "compensation for the murder" of his mistress, reported the Daily Mail.
According to News OK, Franklin had used the jail's text message system and asked his wife to transfer the amount. However, his plans fell apart as the inmates he enlisted to help were confidential informants working with law enforcement in unrelated cases.
District Judge Cindy Truong postponed the trial after prosecutors charged Franklin with conspiracy to commit first-degree murder.
However, according to reports, Franklin denied both the allegations of causing injuries to the toddler and planning to murder the toddler's mother from jail.
Defense attorney Scott Adams said, "Mr. Franklin swears up and down he didn't have anything to do with it. He didn't want anything bad to happen to Ms. Randall," reported the News OK.
Randall was having an affair with Franklin, married since 2003 and living in Tulsa with his wife and four daughters, for about a year, when the incident with her son happened at her residence. CCTV footage showed the dentist slamming the toddler's head into the ground, and then casually carrying the child as if nothing had happened, while getting himself a piece of pizza.
When Randall found out that her son was not responding, she rushed him to Mercy Hospital, where he was diagnosed with multiple skull fractures. The child was later taken to Tulsa hospital where he succumbed to his injuries July 18, 2016.
The autopsy report confirmed that there was swelling and trauma to the child's brain. It also explained that due to multiple skull fractures there was hemorrhage in both his eyes.
According to the report in the Daily Mail, Randall told the police that on July 17, 2016, she heard a loud sound from the top floor bedroom when she was downstairs in her home.
Franklin was alone in the room at that time with the toddler. When she asked him about the noise, he explained her that it was from a small ball that he was throwing to a puppy.
Randall also disclosed the fact that Franklin hated her son's biological father and had threatened to kill him. She also accused Franklin of being dominating and trying to control her in every aspect.
Franklin has been in jail since July 2016.
© Copyright IBTimes 2023. All rights reserved.