Desigual Brings Fun To Spring 2014 For Spanish Brand's New York Fashion Week Debut [PHOTOS]
Welcome, Desigual, a contemporary-priced Spanish brand known for it's colorful hues in bold prints, to New York Fashion Week and thanks for lightening the mood.
The background tune of Empire of the Sun's "Alive" and ultra-high energy show couldn't have been more appropriate on Thursday, because the blasting music paired with the wildly colorful designs woke up the sleepy afternoon crowd in the Tents, who have been noticeably more cranky this season, thanks to The New York Times pointing it out.
In any event, attendees were dancing in their seats as the models skipped, blew kisses, high-fived each other and twirled down the runway for the uber-popular brand's debut at New York Fashion Week.
"We are very excited to present today for the first time here in New York," Desigual managing director Manel Jadraque told the International Business Times backstage before the show. "I think Desigual, of course, we are a global brand today present in more than 100 countries, but I think the natural place to present the collection is New York, the most international place, the capital of the world."
The brand's motto, "La Vida ed Chula," which translates to "Life is Cool" and popped up on a cape in the final look, was evident not just the shift in mood of models' faces than the norm -- which is typically agitated and stoic -- but the clothes, too. With showy graffiti prints and eye-popping colors, the clothes certainly made a statement for the Desigual's Big Apple debut.
"Desigual is more of an attitude than fashion," Jadraque said. "Our claim is 'La Vida ed Chula' to enjoy life, be positive, looking for opportunities, no problems. So, in general, it's an optimistic experience."
Jadraque explained that the collection was derived from the spirit of Spring in the Mediterranean landscape, where the culture s carefree and enjoying the scenic waters, lush terrain and island city life.
"The collection is matched with this spirit and attitude so you'll find the colors of the Mediterranean," he said. "We design in Barcelona very close to the sea so its very Mediterranean, very chic and happy."
Having expanded since it's creation by Swiss designer Thomas Meyer in 1984, this surely won't be the last time you see the brand, which sold over 15 million garments across 72 different countries in 2010, either, because Desgiual isn't done with it's global domination.
"We started here in the U.S. four years ago so we are consolidating the project and now it's time to go to South America...Brazil, Mexico, Panama, Venezuela, Chile and Asia, the big continent of Asia."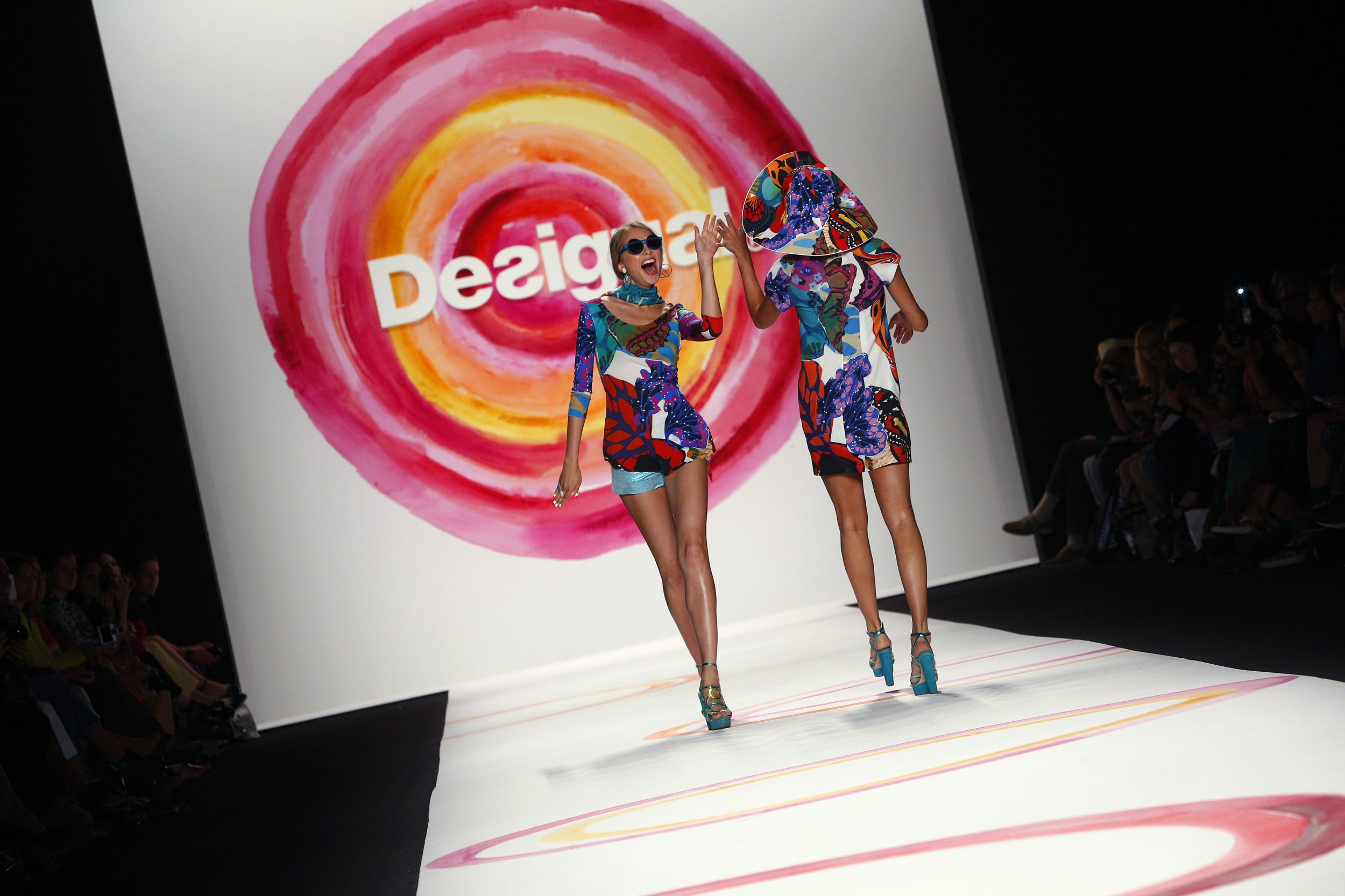 © Copyright IBTimes 2023. All rights reserved.