'Destiny 2' Guide: 4 Weapons To Use In 'Season Of The Haunted'
KEY POINTS
The Duality dungeon's weapons are some of the best ones in the game so far
Weapons that interact with Solar aspects and fragments are very effective this season
Exotics like Tarrabah and Tommy's Matchbook benefit from many new Solar fragments
"Destiny 2" Season 17 added a ton of new weapons with unique perk combos and interactions with the new Solar 3.0 update.
There are quite a few to sift through, so here's a condensed list of some of the best picks can choose this season.
Riptide
This Stasis fusion rifle from the Crucible might be extremely common, but it can drop with some very potent perk combos for PvE.
Riptide is one of the few weapons that can come with Chill Clip, which causes a burst of Stasis to erupt from a target, freezing them and everything else nearby. The utility of an on-demand freeze from a weapon can't be understated, and it goes without saying that Chill Clip synergizes well with Stasis subclasses.
Duality Weapons
Every single weapon from the Duality dungeon is worth grinding for because of their good base stats and unique perk rolls.
Lingering Dead has Chill Clip. Unforgiven comes with Demolitionist, Adrenaline Junkie and Golden Tricorn. New Purpose replaced The Messenger as the new Desperado pulse rifle. Stormchaser demolishes bosses with Firing Line and its innate three-round burst fire mode.
Drang (Baroque)
Although much of the new Leviathan weapons can drop with the Incandescent perk, Drang is arguably the most reliable out of all of them. This not only has unlimited ammo as a primary weapon, but it's also powerful in its own right.
It can roll with Wellspring as well, which makes it great for ability-focused builds. For PvP, it can be used with Eye of the Storm and Swashbuckler for close-ranged supremacy. This version of Drang can also be crafted for finely-tuned perk combos.
Tarrabah
Much of the game's Solar weapon exotics are very powerful this season, but none can quite match the sheer force of Tarrabah, especially when it's paired with the Rays of Precision artifact mod that causes kills while Radiant to ignite enemies.
Tarrabah already has excellent single-target DPS, but with Rays of Precision, Flame Harvesting and Font of Might, this SMG can lash out with an unending torrent of flames that will send all enemies – including other Guardians – running back home.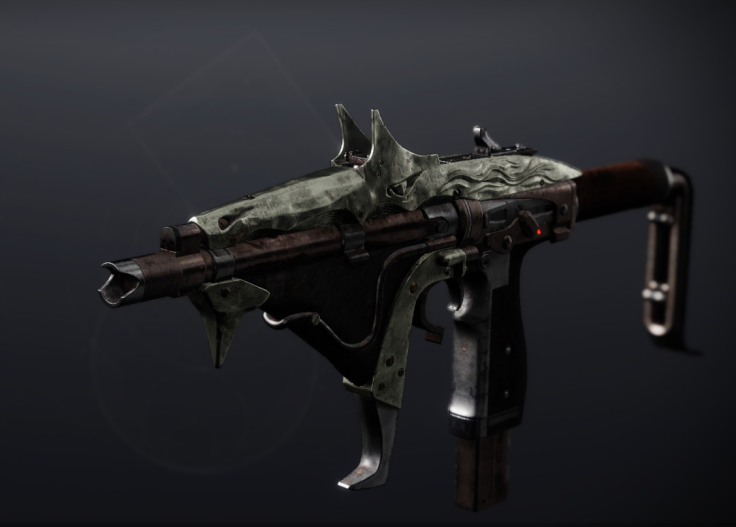 © Copyright IBTimes 2022. All rights reserved.
FOLLOW MORE IBT NEWS ON THE BELOW CHANNELS