'Destiny 2' Season Of The Lost Leaks: New Weapons, Activities And More
KEY POINTS
"Destiny 2's" next season is called Season of the Lost
Season of the Lost will officially begin on Aug. 24
New weapons, activities and other sweeping changes are expected
Season 14 of "Destiny 2" is nearly over and the next major update is right around the corner, ready to provide the community with tons of content to play with.
Bungie has confirmed Season 15's title to be Season of the Lost, with the Awoken queen Mara Sov returning as a prominent character in the upcoming excursion to the Dreaming City. This confirmation of Mara's return, the new season's setting and their connection to Savathun has made some wild leaks sound much more plausible now.
"Destiny 2" community members in various subreddits have been buzzing with activity thanks to the large number of leaks found online, with many of them pointing toward possible content that could be added to Season of the Lost very soon.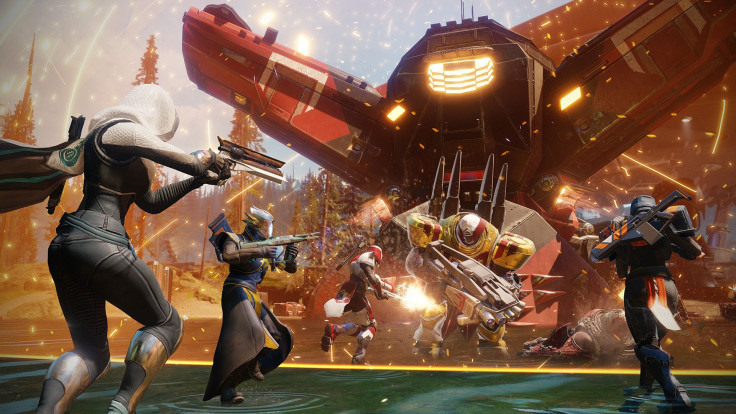 Here's a round-up of some of the content that might be included in the Season 15 update. Keep in mind that not all of these are unconfirmed and the actual content will be revealed by Bungie themselves during the showcase of the new season.
Trials Of The Nine Weapons
Weapons from the old Trials of the Nine game mode will allegedly return as obtainable drops from the Prophecy dungeon. Each weapon can drop with random perk rolls, including Osmosis and Demolitionist.
New Exotics
There will be at least two new exotic weapons in the new season according to the leaks: a heavy stasis Trace Rifle that consumes Super Energy and a Linear Fusion Rifle that gets more powerful after killing specific targets.
Exotic armor pieces similar to "Destiny 1's" Nothing Manacles, Dance Machines and No Backup Plans will also reportedly be added to the game.
New Activity
The new activity for Season 15 will supposedly be The Shattered Realm, a six-man activity that's similar to Season 14's Override. Not much else is known about this yet, but players can expect it to be similar to last season's signature activity.
PvP Changes
Season 15 will have better security measures against cheaters and hackers. Bungie will be implementing Battleye into "Destiny 2" soon, and they will reportedly be doubling their bans/security team to help mitigate cheating in the Crucible and Gambit.
Other changes include the removal of 3-peeking, planned balance changes for stasis and an incoming overhaul for the rewards system for Trials of Osiris.
© Copyright IBTimes 2023. All rights reserved.