'Destiny' Gets New Quests Via Achievements And Update 2.0 Requirements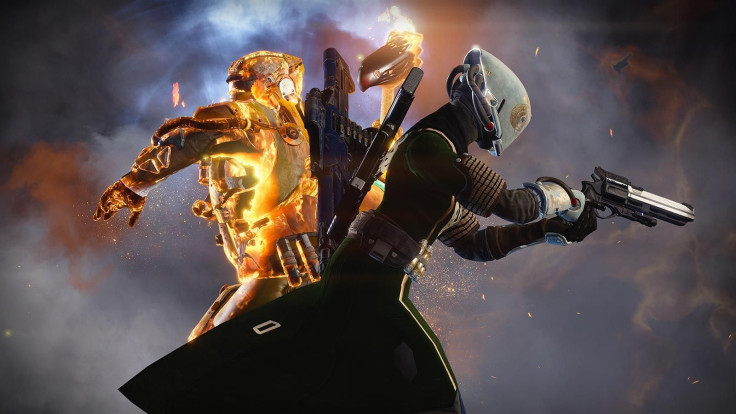 Guardians can already prepare for the arrival of "Destiny" The Taken King expansion, as both new sightings and announcements serve as clues as to what will come in the game. A lot of new details for the game have arrived to cap off August, before the month of the update arrives.
Some new Achievements for the new expansion in "Destiny have been listed over at True Achievements. Those, who do not want spoilers of the quests coming with The Taken King, should be warned of spoilers here.
Some achievements need Guardians to complete quests, such as The Older Hunger, Echoes of Oryx, Night Court and The Wolves of Mars. Guardians will also need to complete the King's Fall Raid to achieve The King is Dead achievement. The two biggest achievements so far is completing The Taken King quest at 40 points and completing the King's Fall Raid in heroic, which result in the 50-point Long Live the King achievement.
Bungie has also hinted the arrival of the Update 2.0 over at the latest Bungie blog update. This will supposedly drop on Sept. 8, a week before the release of "Destiny" The Taken King. Players need to download the new update so they can still play the title even if they did not buy the expansion.
Given the size of the 2.0 Update, there are different dimensions and requirements for the PS4 and Xbox One and the PS3 and Xbox 360 consoles. Hard drive space is essential for all consoles. The PS4 and Xbox One will require 18 GB of space for the required update. PS3 players will need 20 GB of free space, while Xbox 360 will need 10 GB of free space.
It appears that the issue of space in old-gen consoles is bigger as the developer suggests upgrading the storage so that there will not be storage limitation issues. In fact, if it is possible to upgrade the console to the next-gen console of the same family; this is also suggested by Bungie, with the promise of data transfer. Unfortunately, cross family console data transfer, such as going from PS3 to Xbox One, is not supported.
"Destiny" The Taken King will launch on Sept. 15. It marks the Year 2.0 for Bungie's latest title and is set to change the experience of the game. Before the official release date, however, Bungie still has one more Twitch livestream event to do this Sept. 2 to discuss the Court of Oryx.
"Destiny" Strike the Dreadnaught trailer (Credit: YouTube/ZRSGamingHD)
© Copyright IBTimes 2023. All rights reserved.