Deutsche Telekom Could Be Forced into Arms of Sprint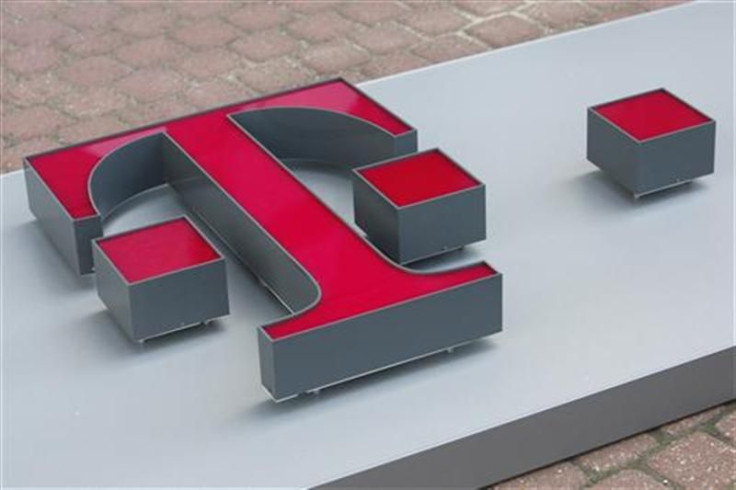 (Reuters) - Deutsche Telekom may be forced into a tie-up of its sub-scale U.S. wireless unit with Sprint Nextel after a $39 billion deal with AT&T collapsed.
AT&T said on Monday it had dropped its bid for T-Mobile USA, bowing to fierce regulatory opposition and leaving both companies scrambling for alternatives.
While Deutsche Telekom is now walking away with a $6 billion breakup package, its chief executive Rene Obermann has lost a lot of time and will now have to invest in the U.S. market or find a new way to exit the country, an option analysts regard as unlikely.
T-Mobile USA is just crying out for a merger with Sprint. That's the only long-term solution for Deutsche Telekom, Will Draper, head of telecoms research at Espirito Santo, said.
T-Mobile USA, a growth engine in its early days but now a run-down asset, is badly lacking in the spectrum it needs to build a network capable of handling the vast data volumes that U.S. consumers and businesses use on smartphones.
Bleeding money and losing customers, it ranks fourth among U.S. carriers behind AT&T, Verizon and Sprint.
Obermann offered no detailed plan of how the company will bounce back from the collapse of talks with AT&T, only assuring investors he was working on a long-term plan for T-Mobile USA.
In the long term, we need more spectrum and network capacity. We are working on that. But we will not speculate about any inorganic steps or deals, he told reporters during a conference call.
He also said it was incomprehensible to him that U.S. regulators blocked a transaction that would have made a decisive contribution to the U.S. National Broadband Plan.
Deutsche Telekom shares were down 1.3 percent at 8.77 euros at 1339 GMT, one of the biggest decliners in the blue-chip DAX index on investor concern the company is back at square one with its American problem child.
Before talks with AT&T were announced in March, sources said Deutsche Telekom was looking at a potential deal with Sprint. Reportedly, it was considering a sale of T-Mobile USA to Sprint in exchange for a stake in the combined company.
But instead of pursuing a tie-up with Sprint, Obermann bet all his chips on a deal with AT&T.
Now the company can go back to Sprint or pursue network partnerships with regional operators such as Leap Wireless International Inc. It could also offload some non-core assets to fund investments in the United States.
Whilst a merger with Sprint is probably the best long-term strategic option in the United States, there would be pain for Deutsche Telekom in the near term, starting with the need to invest in Sprint/T-Mobile USA, Espirito Santo said.
SPECTRUM SQUEEZE
Adding to its woes, Deutsche Telekom missed out on spectrum sales in the United States while it was busy negotiating the T-Mobile mega-merger, leaving it even more vulnerable.
Carriers like AT&T, Verizon Wireless and Vodafone, have clamored for access to more airwaves to stave off a looming spectrum crunch that would mean clogged networks, more dropped calls and slower connection speeds for wireless customers.
For the operators the main issue for the coming years will be to obtain enough frequencies... and to roll out 4G networks, said Heinrich Ey, Global Research Sector Head Telecommunications & Media at RCM, part of Allianz Global Investors.
As part of the breakup with AT&T, Deutsche Telekom will receive mobile spectrum in cities such as Los Angeles, Dallas and Boston, in addition to about $3 billion in cash.
While that will go toward helping T-Mobile USA grow, Obermann said it will not solve the long-term problem.
One imaginable option would be a network partnership with Clearwire, LBBW analyst Stefan Borscheid said, adding he would also not rule out that Deutsche Telekom could find a financial investor willing to take T-Mobile USA off its hands.
Analysts have said a collapse of the deal could also be a catalyst for the sale of Deutsche Telekom's stake in Britain's biggest mobile company Everything Everywhere, unless it manages to clinch a deal with another U.S. operator.
© Copyright Thomson Reuters 2023. All rights reserved.