DeviantArt Intensifies Anti-Digital Art Theft Campaign; Bares 2022 Deviant Protection Plan
KEY POINTS
Digital art theft has become a serious problem among artists
Art thieves steal artworks and mint them as NFTs
DeviantArt, is by far, the only company to offer protection to artists against impostors and theives
DeviantArt, the largest social network for artists and art enthusiasts, intensifies its anti-digital art theft campaign and reveals its plans for the upcoming year to further protect Deviants.
According to DeviantArt, it will improve the DeviantArt Protect service in 2022 by reducing the time it takes to detect digital art theft, scanning more blockchains, and forging partnerships with external marketplaces to enhance the process of reporting art theft instances.
Ahead of the rollout of this new service, the company launched a few days ago an extra layer of the DeviantArt Protect service to combat art-theft bots. This also adds better blocking and monitoring mechanisms. On top of it, there is an added layer of protection to prevent malicious bots from copying arts and minting them as NFTs.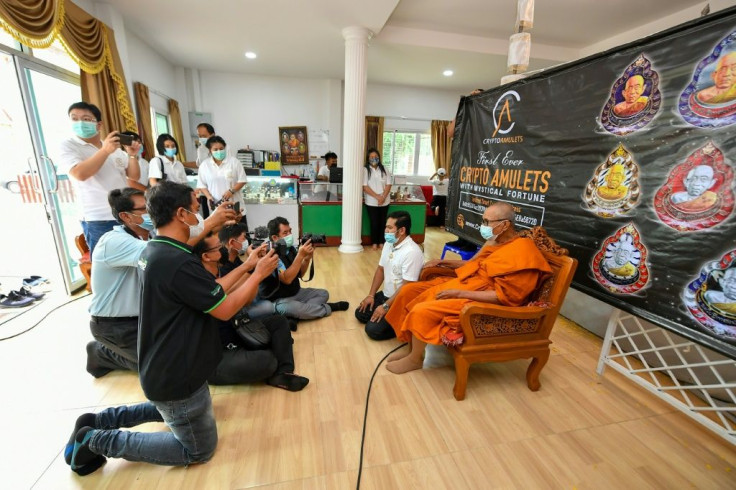 The unexpected explosion of the Non-Fungible Token (NFT) market attracted interest not only from different industry leaders but also from malicious actors–all wanting to get a slice of the pie. As a result, a lot of artists and content creators, who shared and published their work on various web platforms, became victims of thieves and impostors who steal artwork and mint them as NFTs.
With the rampant digital art theft happening on different web platforms, so far, DeviantArt is the only company that has rolled out a technology using artificial intelligence (AI) to spot people selling stolen art. The company also revealed that it will launch more measures soon.
"We're proud of the strides DeviantArt has made to help artists overcome some of the challenges they face online today," Moti Levy, COO of DeviantArt told International Business Times.
"With DeviantArt Protect NFT, we scan NFT marketplaces for potential art infringements of registered DeviantArt users' collections."
Since the project's inception in July, DeviantArt has scanned 3.7 million NFT images per week and has sent more than 50,000 alerts concerning possible art infringement on minted NFT.
Aside from this, the company also encourages other web platforms to collaborate with them and integrate the DeviantArt Protect service.
The executive believes DeviantArt could not win the fight against digital art theft alone. "As the only platform to have digital art protection capabilities, we're calling on all web platforms who serve artists and creators to join us and integrate the DeviantArt Protect NFT service," he said.
"We aim to extend our protection across all of the platform's creators use on the web. As Web3 grows in popularity, web platforms must move towards cross-platform integrated services so that we can work together to better serve our communities' evolving needs and challenges online," the COO noted.
The integration will add a layer of protection on different platforms, particularly those that serve creators and artists. It will also speed up the process of scanning NFT images across web platforms.
© Copyright IBTimes 2023. All rights reserved.
FOLLOW MORE IBT NEWS ON THE BELOW CHANNELS