'Devious Maids' Update: Carlos Ponce Nabs 'Expert Manipulator' Role, Other Stars To Join Season 4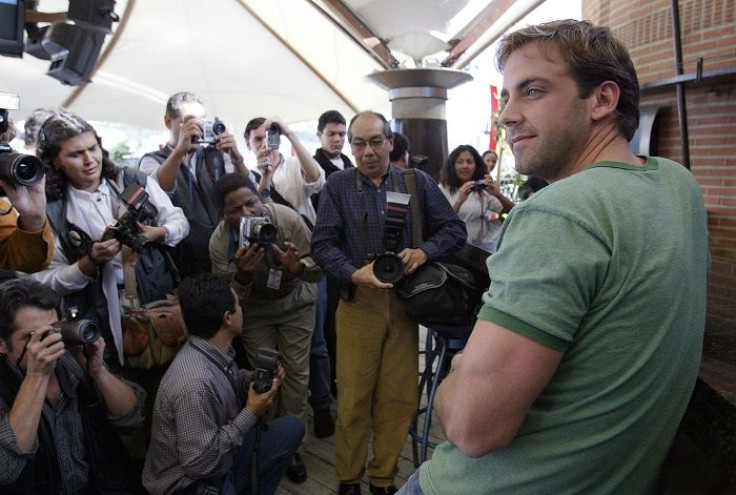 "Devious Maids" is set to return on screen with a slew of returning cast members and new faces such as Carlos Ponce who landed a recurring role for the series' season 4.
The "Cristela" actor will play the character named Ben in "Devious Maids" season 4. Ponce's character was described as an "expert manipulator," as well as "handsome and slick," according to TVLine. Ben is said to be a "charming" and "mysterious" manager of a major movie star.
Apart from Ponce, other stars to join "Devious Maids" season 4 includes "Chuck" actor Ryan McPartin who will play the role of a sexy new neighbor with mommy issues, TVLine stated. "Devious Maids" Executive Producer Eva Longoria is also set to do a guest appearance as herself in the series' season 10 premiere.
Longoria's upcoming appearance in "Devious Maids" season 4 will also be a reunion between her and actor James Denton who was her co-star in the hit series "Desperate Housewives," Deadline reported. Denton will play the recurring role of the movie studio head Peter. Another star to join the upcoming new season is Latin America celebrity Sol Rodriguez who will portray the role of a sexy but unpredictable Latina named Daniela, who "loves to stir the pot." The character Daniela was described as a woman who has dreams of stardom and is easily swayed by the glamorous lifestyles of Beverly Hills' rich and famous.
Meanwhile, Nathan Owens will also reprise his role as Marisol's (Ana Ortiz) boyfriend Jesse Morgan in the upcoming season. Owens character was first introduced in season 3 of the "Devious Maids" but his role was promoted to series regular in the new season. Owens is not the only star set to re-appear in "Devious Maids" season 4. Julie Claire will be joining the show's cast as Gail, according to The Wrap. Claire had a recurring role in previous "Devious Maids" seasons. Her character Gail was described as "a drunk driving, verbally abusive mess" and was one of Evelyn's (Rebecca Wisocky) friends.
"Devious Maids" season 4 is expected to return sometime 2016.
© Copyright IBTimes 2023. All rights reserved.