'Diablo 3' Patch 1.0.3 Release Is Just The Beginning: Blizzard To Launch Big Changes For 'Max Level' Characters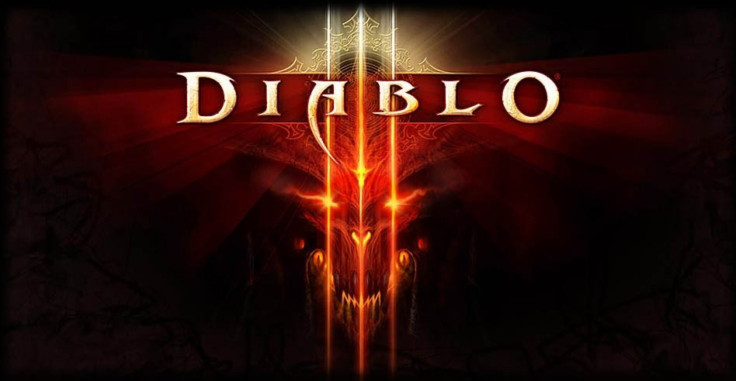 Activision Blizzard's Diablo 3 marks one of the largest PC gaming launches in history, and fans of the dungeon-crawler action game have been waiting more than 10 years for its release. Now it seems Blizzard believes fans should be given more bang for their buck after holding out for over a decade. The company has just announced that it will be releasing new content catered to high-level players.
Chief executive Mike Morhaime made this announcement in a letter to the Diablo 3 community in response to a statement from the company in early July.
We recognize that the item hunt is just not enough for a long-term sustainable end-game, a Blizzard rep wrote in the game's official forums a few weeks ago. There are still tons of people playing every day and week, and playing a lot, but eventually they're going to run out of stuff to do (if they haven't already).
On Thursday, July 19, Morhaime confirmed that the future patch 1.0.4 will see some significant improvements that will keep avid Diablo players engaged.
We are working on a gameplay system that will provide players who have max-level, high-powered characters new goals to strive for as an alternative to the 'item hunt,' he said in a statement. We're not ready to get into the specifics just yet, but I can say that we're actively taking your feedback into account as we plan the future of the game.
He added that fans will see some changes in the upcoming 1.0.3 patch, but players will have to wait until the following update to experience new Legendary items.
Another topic we've seen actively discussed is the fact that better, more distinguished Legendary items are needed, he said in the statement. We agree. Patch 1.0.4 will also include new and improved Legendary items that are more interesting, more powerful and more epic in ways you probably won't be expecting.
But the question players are pondering is what changes will actually be put in place? Other than mentioning the Legendary items, Morhaime's words can be seen as vague. He did say that fan feedback would be an important factor in shaping the new content, so examining what players have been discussing could provide some insight.
One fan speculated that an endless dungeon could be a feasible addition to the game.
Say you progress through 2 randomly generated floors with 2-3 elite packs (these packs probably won't drop any loot besides potions), user Vomica posted in the official Diablo 3 forums. Then after you have done those 2 floors we get a boss monster that might drop loot, or just completing a quest trigger giving you some gold. The floors will become increasingly harder to beat. They could even throw in a ladder that shows who has descended the furthest, 'Diablo 1' style.
After reading Morhaime's post, another fan expressed interest in alterations to skills and classes, according to the forum.
I can't wait to see how they buff the underused skills and tweak class balance, forum user GeNMaKB wrote. That's what I'm most excited about.
Despite the high anticipation, the official rollout of Diablo 3 has been anything but easy. Upon its release date, players were met with crashing servers and bugs due to unprecedented traffic, and many gamers encountered the infamous Error 37. The issue was so widespread that Error 37 became a trending term on Twitter following the launch.
There have also been recent reports of players being scammed and losing money in the Real Money Auction House, a new feature to the Diablo universe. The game is still currently awaiting approval overseas in China, and fans in that country have been purchasing keys to Diablo 3 illegally to play the game on different Asian servers.
© Copyright IBTimes 2023. All rights reserved.