Diane Keaton Stands By Woody Allen Amid Dylan Farrow's Sexual Abuse Allegations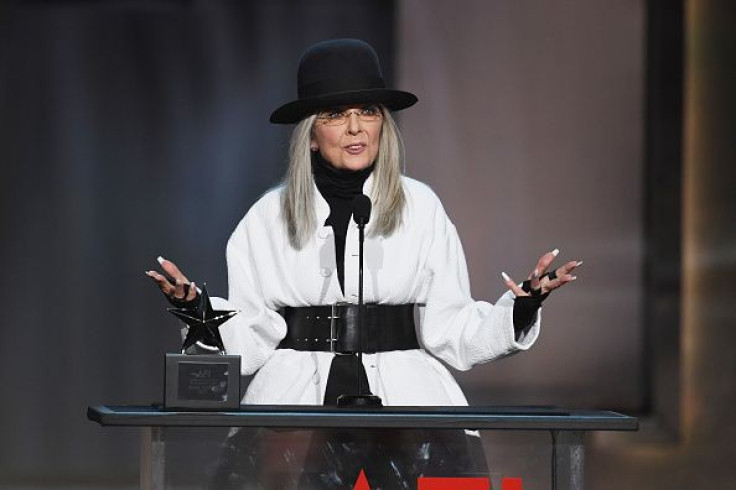 Diane Keaton recently expressed her support for her good friend, Woody Allen, amid allegations that he sexually abused his daughter, Dylan Farrow.
On her Twitter account, Keaton said that she believes Allen when he said that there was no truth to Farrow's claims. The actress also shared a video of Allen's interview from 1992, where he first denied sexually abusing his daughter.
Allen and Keaton last reunited in June at the 45th Annual AFI Life Achievement Award where the actress was honored. Allen presented Keaton with the recognition. "The minute I met her, she was a great, great inspiration to me. Much of what I've accomplished in my life I owe, for sure, to her. Seeing life through her eyes. She really is astonishing. This is a woman who is great at everything she does," Allen said.
Meanwhile, Keaton is not the only person in the industry who is standing behind Allen. Alec Baldwin recently called Farrow a "liar" and compared her to a character from the novel "To Kill A Mockingbird." Farrow fired back at Baldwin and said that it seems he is not very particular about details.
The 32-year-old Farrow claimed to have been abused by her dad when she was just 7 years old. During her recent interview with Gayle King on "CBS This Morning," Farrow recounted the harrowing experience she endured as a young girl.
"I was taken to a small attic and crawl space in my mother's country house in Connecticut by my father. He instructed me to lay down on my stomach and play with my brother's toy train that was set up. And he sat behind me in the doorway, and as I played with the toy train, I was sexually assaulted… As a 7-year-old I would say, I would have said he touched my private parts," she said.
However, Allen has denied Farrow's allegations multiple times, and the director has also hinted on the possibility that his ex-partner, Mia Farrow, influenced their daughter to lie about the alleged abuse.
© Copyright IBTimes 2023. All rights reserved.