Did Stephen Paddock Act Alone? Investigators Looking For Mystery Woman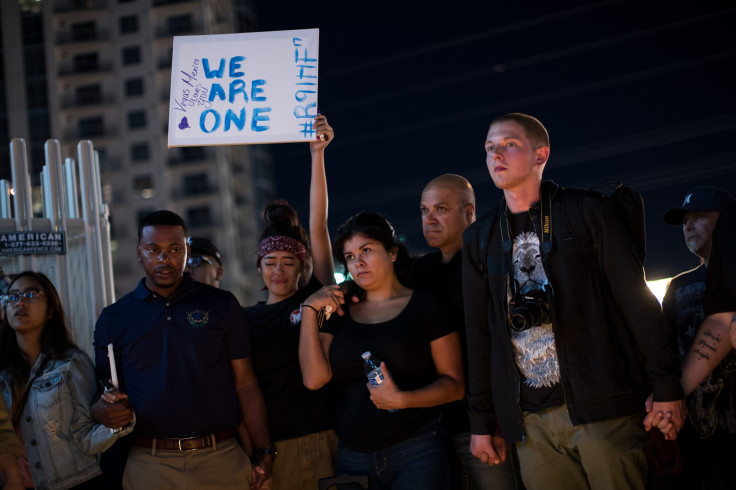 Investigators are reportedly looking for a woman who was seen with suspected Las Vegas shooter Stephen Paddock in the days leading up to the attack that left 59 people dead.
No known connection to the attack has been established, but officials told NBC News Thursday that the woman could help them build a timeline of Paddock's behavior before the attack.
While they would like to speak with the woman, officials have repeatedly stated they suspect the gunman in Sunday's mass shooting acted alone. Las Vegas officials said during a press conference earlier this week that they believed "there was only one shooter," who they identified as Paddock.
"I want to emphasize we believe Paddock is solely responsible for this heinous act," Las Vegas Metropolitan Police Department Asst. Sheriff Todd Fasulo said. "We are aware of the rumors outside of the media and also on social media that there was more than one assailant. We have no information or evidence to support that theory, or that rumor. We believe there was only one shooter and that was Stephen Paddock."
Officials say Paddock, 64, stockpiled a hotel room with guns on the 32nd floor of the Mandalay Bay Resort and Casino before opening fire on a country music festival from his window. More than 500 concertgoers at the Route 91 Harvest festival at the Las Vegas Village were injured during the attack. Investigators found more than 40 firearms between Paddock's hotel room and his residence in Mesquite, Nevada.
Paddock's apparent girlfriend Marilou Danley, 62, traveled to her native Philippines roughly two weeks prior to Sunday's event and returned this week to the U.S. to cooperate with investigators. Danley said in a statement Wednesday that Paddock had convinced her to visit her family roughly two weeks prior to the attack and wired her $100,000, which she believed indicated a possible breakup. She said she had no "warning" of Sunday's events.
"It never occurred to me in any way whatsoever that he was planning violence against anyone," Danley said in a statement through her lawyer, Matthew Lombard. "I have not made a statement until now because I have been cooperating with the authorities, and I voluntarily flew back to America because I know that the FBI and Las Vegas Police Department wanted to talk to me and I wanted to talk to them."
© Copyright IBTimes 2023. All rights reserved.