'Digimon Adventure' Episode 59 Spoilers: Koshiro Vs Nanomon
KEY POINTS
Koshiro and Tentomon return to the great canyon
Koshiro faces a dangerous Digimon named Nanomon
"Digimon Adventure" Episode 59 is releasing Saturday
Koshiro is challenged by Nanomon in "Digimon Adventure" Episode 59. Nanomon is armed with riddles and Koshiro needs to solve them. The new episode is titled "Bolt, Heraklekabuterimon."
The official promo of "Digimon Adventure" Episode 59 shows Koshiro and Tentomon in the great canyon as they face Nanomon, who is known for his knowledge.
Twitter user Wikimon has shared the detailed synopsis of Episode 59 revealing Nanomon's ulterior motives.
The Crest of Knowledge guides Koshiro and Tentomon as they arrive at the great canyon, where they meet Nanomon who wants Koshiro to solve his riddles.
The winner of the game will be the true master of knowledge. Later, Taichi joins forces with Koshiro who is attempting to get inside the dungeon made by Nanomon.
The knowledge Digimon has taken Whamon hostage. Meanwhile, Koshiro needs to solve the riddles inside the dungeon and each time he fails to solve one, Nanomon abducts one of his friends.
"Guided by the Crest of Knowledge, Koshiro, and Tentomon return to the great canyon, which has an array of rocks. Nanomon, a knowledge-crazed Digimon, awaits them there. Nanomon challenges Koshiro to a riddle-solving game to determine who the true master of knowledge is," read the synopsis of Digimon Adventure Episode 59.
"Having joined up with Taichi, Koshiro attempts the dungeon prepared by Nanomon in order to rescue Whamon, who has been taken hostage. However, it turns out that each time he solves a riddle incorrectly in the dungeon, one of his friends gets taken away. In the end, can Koshiro solve Nanomon's riddles? And, who will become the true master of knowledge?" the synopsis continued.
The cast of "Digimon Adventure" anime includes Yuko Sanpei as Taichi Yagami, Yumiko Kobayashi as Koshiro Izumi, Ryoko Shiraishi as Sora Takenouchi, Takeshi Kusao as Jou Kido, Misaki Watada as Hikari Yagami, Marika Kono as Mimi Tachikawa, Megumi Han as Takeru Takaishi, Atori Shigematsu as Piyomon, Chika Sakamoto as Agumon, Junko Takeuchi as Gomamon, Daisuke Namikawa as Yamato Ishida, Mayumi Yamaguchi as Gabumon, Mie Sonozaki as Tailmon, Miwa Matsumoto as Patamon, Takahiro Sakurai as Tentomon and Ryotaro Okiayu as Devimon.
"Digimon Adventure" Episode 59 is scheduled to release Saturday. Crunchyroll is streaming the episode.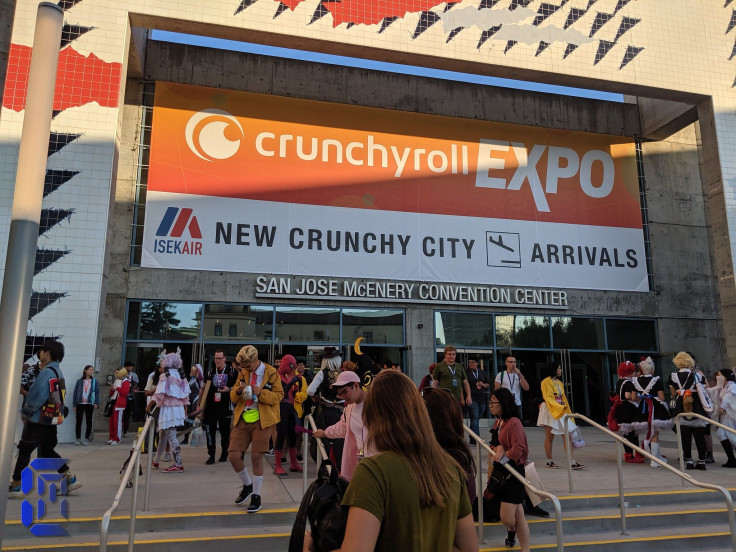 © Copyright IBTimes 2023. All rights reserved.