Digital Drew: Taking A Passion And Making It Into A Global Marketing Agency
This article uses affiliate links, which means if you purchase products through these links, we may earn a commission. Click here to see our
T&C
. For licensing please click
here
.
The world is a long way away from newspaper ads and phone books as a way to get your name out there. Social media and technology are taking the classic staples of our past and placing those ideas on a new, global, platform. The use of the internet in marketing takes a local idea and can promote it around the world. For Drew Blumenthal, or "Digital Drew", he understands the potential that the great wide web holds for those seeking digital marketing needs. And he is adamant about helping businesses reach their full potential and range.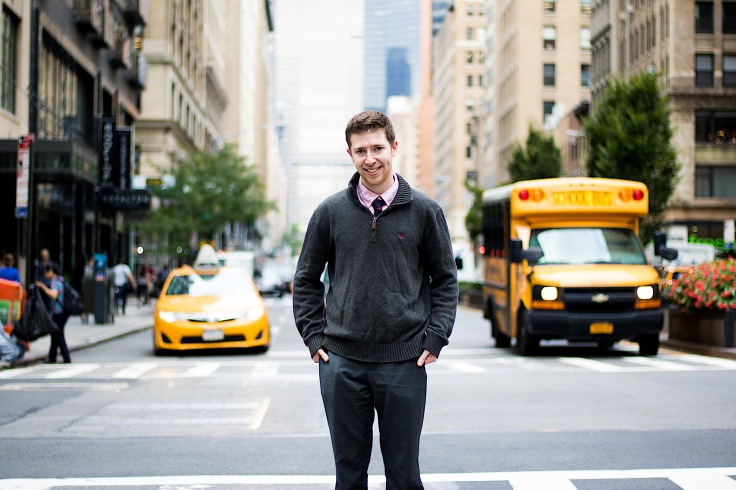 From Lemons To Lemonade
As a kid, Digital Drew always knew he would want to run a business. "While other kids had sporting games on the shelf, I always gravitated towards business tycoon games" says Blumenthal. His early discovery of his desire and ability to be an entrepreneur led him to begin a lemonade stand, and even a babysitting service at a young age. Later on, Drew would develop marketing skills by being employed by several of Fortune 500s top marketing agencies. "Working for the agencies, I had the opportunity to work with billion dollar companies like Samsung and Johnson & Johnson. The skills I learned were extremely valuable." After a few years working under top notch agencies, Digital Drew couldn't get around the idea of wanting to branch out on his own.
In 2017, Blumenthal quit his job, and took the leap into building his business. He left his idea of stability behind to start his own digital marketing company, while he only had one client signed at the time. But for Drew, once he started, there was no turning back. Quitting and failure weren't an option, and because of his leap, he has gained over 50 clients from around the world.
Moving Fast and Moving Forward
Digital marketing is a fast-paced, ever-increasing industry. Due to the multitude of platforms available to businesses to promote their products, services, and ideas, Drew has been able to keep up with the demand because of his ability to diversify. He offers services through Facebook, websites, SEO, Instagram ads, and even email marketing. As Drew puts it, "In a sense, you don't want to put all of your eggs into one basket." By offering an array of services, a business is better equipped to stay afloat and consistent.
As Blumenthal increases his services across the globe, his current goal is to keep growing – not just in his profits, but in his skills and abilities. This is why he has hopes of not only continuing to help people build their digital marketing presence, but also to help other entrepreneurs be able to run their businesses well. He currently offers mentorship and training services through his website, however, he is looking to be able to attend speaking events around the globe to share his experience.
Drew Blumenthal is a determined entrepreneur who built a booming digital marketing business from the ground up. He used his passions for technology and helping people and created a six figure business with it, and everyday he goes to work and gets to do something he loves. To learn more information about Digital Drew and his services check out his website or follow him on Instagram.
FOLLOW MORE IBT NEWS ON THE BELOW CHANNELS