Dixie D'Amelio And Noah Beck Split: A Timeline Of Couple's Relationship
TikTok stars Dixie D'Amelio and Noah Beck have officially separated, according to the latter's publicist.
Beck's publicist told The New York Times on Tuesday that the pair will "remain close friends" despite the split.
D'Amelio and Beck had a cute start before things sour. Here is a look at the social media stars' relationship timeline:
July 2020
D'Amelio broke up with TikTok star Griffin Johnson amid allegations that he was cheating on her. In the same month, D'Amelio shared a TikTok clip showing her hanging out with Beck.
August 2020
The pair tried to keep things under the radar but they were approached by paparazzi while having dinner at a restaurant in Los Angeles. When they were told they "make a beautiful couple," D'Amelio replied, "couple of besties!" The paparazzi also told Beck to take care of D'Amelio and he responded: "I can take care of myself, but thank you."
September 2020
D'Amelio was again quizzed by paparazzi about her relationship with Beck. The 21-year-old social media star replied, "We're honestly just friends. Yeah, I'm just taking time to myself right now. That's pretty much it."
In the same month, Beck and D'Amelio were spotted enjoying a day at the beach. The pair also attended Bryant Eslava's birthday party together.
D'Amelio's music video for the "Be Happy" remix was released in August. Beck played D'Amelio's love interest in the video, which also featured a kiss scene between the two social media stars.
Following the release of D'Amelio's new track, her ex-boyfriend Johnson dropped a song, titled "Convenient," which seemingly dissed her in the lyrics. The song goes: "You said you're just friends but you're wearing his clothes."
April 2021
Fast forward to 2021 and the pair seemed to have gotten comfortable in discussing their relationship publicly. On an episode on the podcast "Charli and Dixie: 2 Chix," Beck and D'Amelio answered fan questions about their romance.
August 2022
D'Amelio celebrated her 21st birthday in August but Beck was nowhere in sight. Beck took to Twitter and explained he was unable to attend the celebration because of work.
In the same month, D'Amelio denied rumors that she and Beck have broken up.
September 2022
D'Amelio told her parents, Heidi and Marc, on Hulu's "The D'Amelio Show" that she and beck are "not really talking right now."
"We've come to that conclusion that we just shouldn't talk for a little bit, but we're broken up," she said in the Sept. 28 episode of the reality show.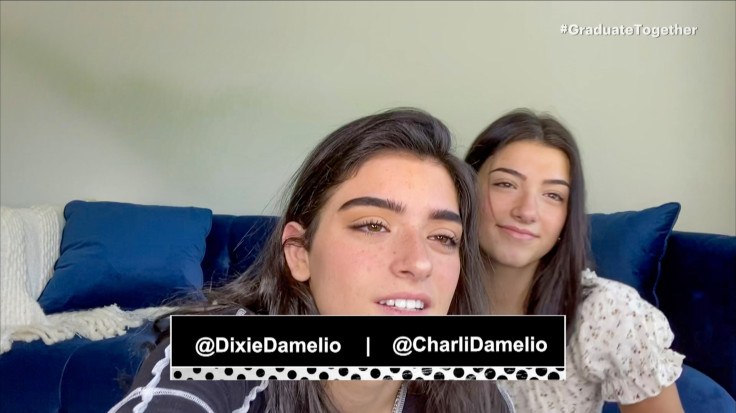 © Copyright IBTimes 2023. All rights reserved.
FOLLOW MORE IBT NEWS ON THE BELOW CHANNELS