Do Americans Support Abortion Rights? What The Latest Gallup Poll Shows About Overturning Roe v. Wade
After the leak of Supreme Court Justice Samuel Alito's draft of a majority opinion, polls have shown that most Americans support maintaining abortion rights.
According to polling by Gallup after the Supreme Court leak, 58% of Americans said they oppose overturning Roe v. Wade. Only 35% think the Supreme Court should overturn the 1973 ruling, while 5% are undecided.
The poll results showed the issue is consistent with party affiliation. Fifty-eight percent of Republican voters support overturning Roe, while 31% opposed overturning Roe. Meanwhile, only 34% of Independent voters and 15% of Democrat voters support overturning the controversial ruling.
Compared to previous polling, this is among the highest percentage of Americans that support abortion being legal since Gallup began polling in 1989. As is often the case with polling, the response largely depends on how pollsters phrase the questions.
Still, Gallup found the same trend in further polling that frames the question in different ways. When asked to identify as either "pro-choice" or "pro-life," most Americans (55%) identify as pro-choice. Only 39% of people identify as pro-life.
When asked if abortion is morally acceptable or wrong, 52% of respondents said it was acceptable. Only 38% percent of respondents answered that abortion was morally wrong, a change by one percentage point when compared to the percentage of people who were pro-life. That leaves 10% undecided about whether abortion is acceptable or wrong.
Gallup noted in its findings that the leak of the draft "clearly jolted a segment of Americans into identifying with the pro-choice side of the issue and expressing more unequivocal support for abortion being legal."
Alito's draft opinion would overturn Roe v. Wade, which would then allow U.S. states to criminalize abortion. It is unclear when the Supreme Court will issue a final ruling on overturning Roe v. Wade, but some have speculated it would happen sometime this summer.
Alito was nominated by former President George W. Bush, a Republican. He was confirmed with a 58-42 vote, with all but four Democratic senators voting nay.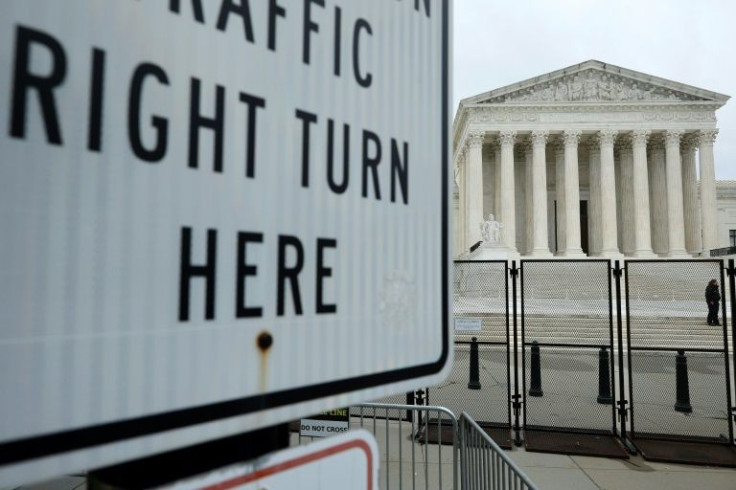 © Copyright IBTimes 2023. All rights reserved.