Do Kwon Appears In 'Tell-All' Interview Teaser; FatManTerra Accuses Journo Of 'Shilling' TFL Co-Founder
KEY POINTS
Do Kwon's interview is yet to be fully released
Coinage posted a teaser for the said interview Monday
Kwon will reportedly answer comments comparing him to Elizabeth Holmes
A beefed-up Do Kwon has appeared in a teaser for a "tell-all" interview with an unknown site, one of his firsts, following the spectacular implosion of the algorithmic stablecoin TerraUSD (UST).
While some investors want to hear what the Terraform Labs (TFL) co-founder has to say in the interview, which is yet to be fully released, self-proclaimed insider FatManTerra has chastised the journalist who conducted the interview, accusing him of "shilling" the crypto personality "for years."
In a rare opportunity, Kwon is sharing his thoughts about Terra in the aftermath of the implosion that wiped billions of crypto investments. In the teaser Coinage posted on Twitter Monday, Kwon can be heard saying, "Terra was supposed to be a stablecoin, and it didn't remain stable. Therefore, it must be a fraud and must be [a] scam. Crypto is still sort of like the wild wild west. I think I developed like sort of, an alter ego."
In another scene, Zack Guzmán, the co-founder of Coinage Media, asks Kwon if he cringes when he sees his past statements. "Yes, but the algorithmic stablecoin was starting to become industry standard. I bet big and I think I lost," the TFL co-founder admits.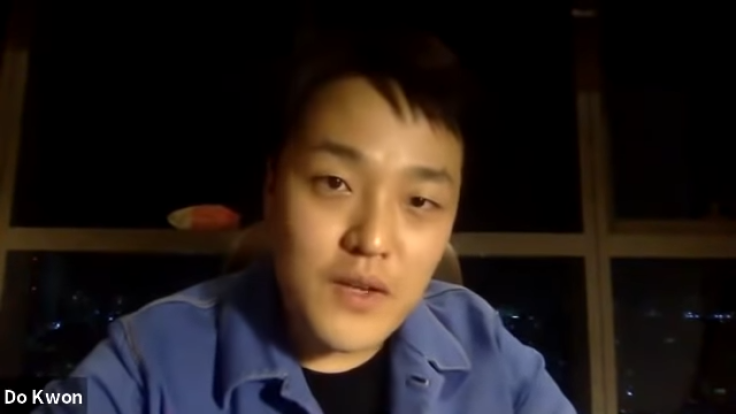 The teaser also promises that Kwon will respond to comments that compare him to former biotech entrepreneur and Theranos founder Elizabeth Holmes, who was convicted of defrauding investors earlier this year. Holmes' now-defunct company made headlines in the past when it claimed that it had a machine that could detect a myriad of ailments with just a drop of blood. However, it was later exposed that the technology did not function as advertised.
Only a few minutes after Coinage's tweet came out, FatManTerra questioned Kwon's decision to be interviewed by someone "who has been consistently shilling" him "for years" and acting "almost as if he's paid." The insider also asked if the TFL co-funder will "address the billions you cashed out of the system."
Guzman replied, saying, "@FatManTerra more respectable? I was a user of Terra just like you were. Also kinda shady that you are acting like I didn't try to reach out to you for this. Of course I covered Terra. It was either always going to be either crypto's biggest success or its biggest failure."
The insider denied Guzman's claim and said, "You didn't reach out to me about a documentary or interview of any sort. You asked me if I was in Singapore and asked to meet up. I said no because I live in the UK. That was all. I think it's 'kinda of shady' that you would lie about that."
He added, "I wouldn't quite say you 'covered Terra'. I would say you shilled Terra & Do Kwon for a very long time, turning a blind eye to their weak points and acting like a sycophant when convenient. With respect, I think any journalist will agree that you are not the most neutral here."
In response, Guzman wrote, "Removing bias is the whole point we started @coinage_media in the first place. Network NFT holders weigh in on our production and content (Decentralized views = decentralized newsroom). If you watch and think you can make the next interview better, I'll invite you myself."
The drama did not end there, however. FatManTerra responded to Guzman once again, this time, noting, "I'm not criticizing the interview. I can't - I haven't seen it. I'm criticizing the choice of an extremely biased shill as the interviewer instead of someone neutral. I'm sure every major news anchor in the world would be interested in this, yet he chose a sycophant. Why."
© Copyright IBTimes 2023. All rights reserved.