Do Meghan Markle, Prince Harry Get Along With Kate Middleton, Prince William?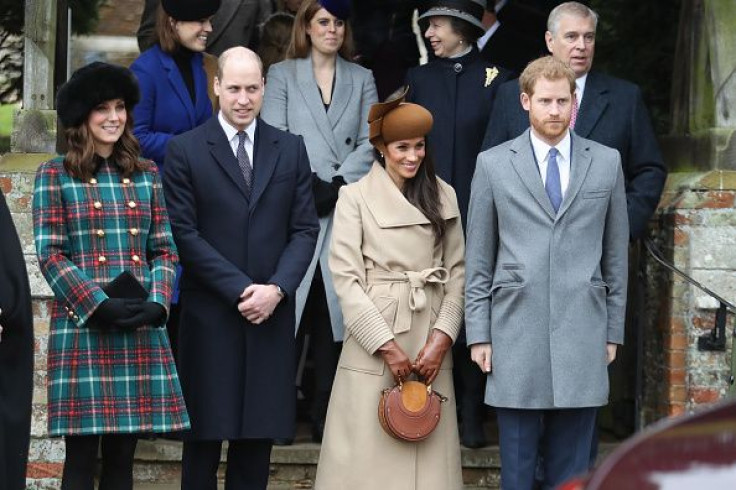 Meghan Markle will soon become an official member of the royal family after she marries Prince Harry.
As such, she would be spending more time with Prince William and his wife, Kate Middleton. And fans of the royal family couldn't help but wonder if Markle and Prince Harry are really good friends with Prince William and Middleton or if everything they've been showing the public is just for show.
Prince Harry and Prince William are not only friends, but possibly best friends because they are siblings. And even though they may have brotherly issues, they always have each other's backs.
But is Prince Harry really close with Middleton, and does Prince William and Markle get along well? After they announced their engagement, Prince William and Middleton congratulated Prince Harry and Markle publicly.
The Duke of Cambridge joked about Prince Harry no longer eating the food from his refrigerator, which proved that they close to each other. Middleton also said that she's happy Prince Harry will be settling down with Markle, and she even wished the couple nothing but the best.
Markle and Middleton have also bonded while she and Prince Harry stayed with the Duke and Duchess in their home in Anmer Hall over the holidays. When they stepped out for Christmas Day morning service, Middleton and Markle stood close to each other. At one point, it also appeared as though Middleton held Markle's hand.
And when it was time for Markle's first public royal curtsey, Middleton was there to guide the would-be royal.
Prince Harry also told BBC News (via E! News) that Prince William and Middleton were more than excited to meet Markle the first time he introduced her to them.
After their first meeting, Markle couldn't help but say that Middleton was "wonderful."
To say that Markle and Middleton are friends is quite tricky because they have not known each other for a long time. But Prince Harry has a wonderful relationship with his brother's wife that's why it's expected that Prince William will also have a great relationship with the former actress.
Markle and Middleton have an amicable relationship with each other because there's really no reason for them to dislike each other.
© Copyright IBTimes 2023. All rights reserved.